IFC supports Mavin Group to expand sustainable pig farming operation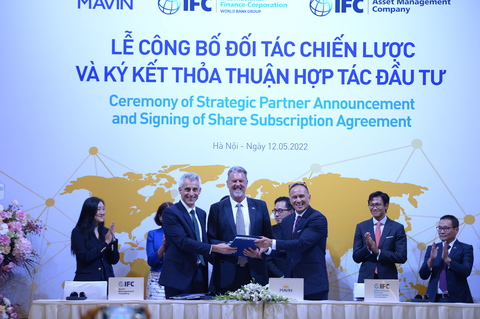 As part of IFC's crisis response to the highly contagious African Swine Fever impacts on the regional pork industry, the funding will support the expansion of Mavin's genetic pig breeding stock and breeding farms in Viet Nam.
In addition to financing, IFC will also support the company to pioneer improved animal welfare conditions, including group sow housing in Viet Nam in line with European animal welfare standards.
"Our target is to become a safe, nutritional and hygienic food producer. That's why we need sufficient resources to quickly increase farming capacity and improve the quality of our pork to meet the market demand for safe and traceable products," said David John Whitehead, Mavin Group's Chairman.
"IFC's support in financing and their knowledge and expertise can help us become the leader in safe food production under the 'From Farm to Table' supply chain in Viet Nam and assist Mavin to meet international best practices in pig farming."
The project will support Mavin's three pig breeding farms in Gia Lai, Nghe An and Dong Thap provinces. With IFC's financial support, by 2025, Mavin's pig farm expansion is anticipated to increase the company's genetic herd by 7,500 heads (total great-grand (GGP) and grandparent (GP) stock of 15,600 and parent (PS) raising capacity by 72,000 heads (to a new total of 87,400 heads).
The increase in breeding stock will result in a threefold increase in contracted porker farms to an anticipated 150 operating units, or around 900,000 heads.
"The investment in Mavin is part of IFC's overall crisis response to the highly contagious and deadly African Swine Fever, which poses a serious risk to food security, particularly in a country like Viet Nam, where pork is a primary source of protein," said Darryl Dong, IFC Acting Country Manager for Vietnam, Cambodia and Lao PDR.
"This investment will help strengthen the resilience of Viet Nam's pig farming sector by promoting integrated production with high biosecurity standards and increasing the production of safe pork."
Established in 2004, Mavin Group operates in feed production, farming activities, food processing, and veterinary medicine production. The company's operations are mainly in Viet Nam, where Mavin is among the agribusiness sector's largest locally built integrated players. 
bizhub
TAG: