VN-Index retreats on losses in pillar stocks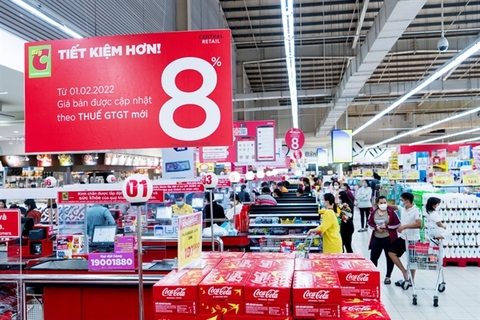 The VN-Index on the Ho Chi Minh Stock Exchange (HoSE) declined by 11.95 points, or 0.92 per cent, to 1,281.61 points, reversing yesterday afternoon's course.
The market's breadth was negative with more stocks decreasing, while liquidity remained at a low level, with more than 213.5 million shares traded on the southern bourse, worth over VND5.8 trillion (US$251.8 million).
Meanwhile, foreign investors were net sellers once again and net sold a value of VND75 billion on the HoSE.
The index's retreat was due to losses of pillar stocks, with the 30 biggest stocks tracker VN-Index reporting a loss of 16.83 points, or 1.25 per cent, to 1,328.63 points.
Of the VN30 basket, only two stocks increased, while 28 experienced poor performance.
Masan Group (MSN) led the bearish trend this morning, down 3.36 per cent. It was followed by real estate, banking, energy stocks, including Vinhomes (VHM), Vingroup (VIC), PV Gas (GAS), BIDV (BID), Becamex (BCM) and VPBank (VPB). The stocks dipped in a range of 1.12-3 per cent.
Losses were capped by gains in some stocks like Vincom Retail (VRE), up more than 3 per cent, or Vietinbank (CTG), up 0.6 per cent.
On the other hand, on the Ha Noi Stock Exchange (HNX), the HNX-Index extended rallies in the morning trade. Of which the northern bourse's benchmark index rose 1.25 points, or 0.38 per cent, to 331.27 points. 
bizhub
TAG: