"Gratitude box for mom - Open up memories"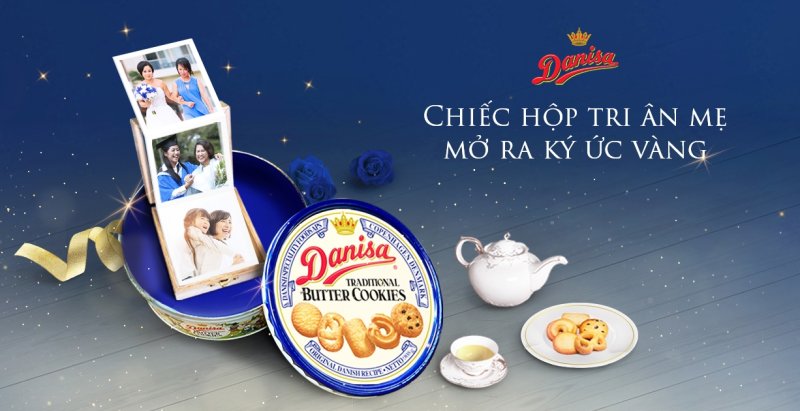 This familiar box has become a "legend" through the years, creating many good memories of mothers and children on various family occasions. More than that, this year's Danisa's box is familiar yet new which is meticulously designed, packed with gifts and flowers in the most extraordinary way to bring surprises and happiness to moms with recalled precious memories. Most especially, the Danisa Gratitude Box is limited in number and dedicated to the luckiest Danisa consumers only.
As a limited edition, only eight boxes will be prepared by Danisa. To win this special gratitude box, from now until May 8, Danisa encourages consumers to share "golden" stories and moments with moms to relive sweet memories and express their gratitude to moms; alternatively, consumers can also buy Danisa products as heart-felt gifts to their beloved moms on this day.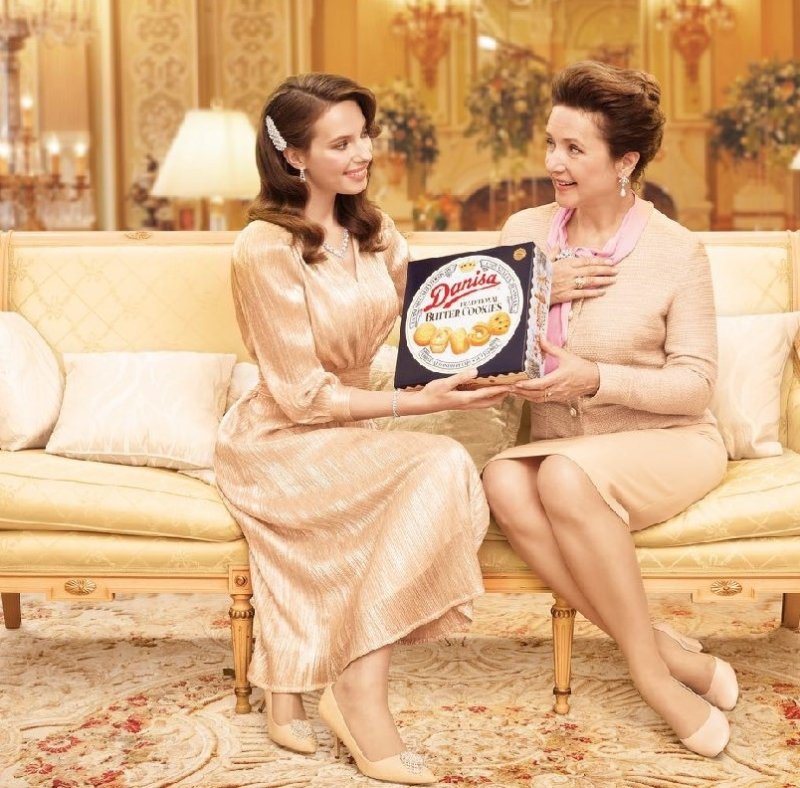 Mr. Sunardi Tjhin, Danisa Vietnam Country Manager, said: "To win this meaningful and limited gift for mom, let's be creative to create a gratitude Danisa gift box for mom with precious moment pictures, beautiful flowers, and special mementos of mother and children through the most meaningful and precious milestones. in addition, consumers can participate by sharing priceless moments with their mothers on facebook, which is also a way for us to revive memories, and express our appreciation and gratitude for our dear mother. "Gratitude box for mom - Open up memories" is a unique creative idea from Danisa to help consumers express their feelings to moms in the most special way. Understanding moms' insights, the gift box is meticulously cared in the Royal style, created from the familiar Danisa box, with unexpected gifts inside for the moms of the luckiest consumers, including a 18K gold Royal crown necklace to represent the message "Mom is the Queen of my life"; an immortal rose - symbolizing sacred love; a custom-designed photo album recreating priceless memories with moms; and a greeting card with full of love from each child dedicated to mom; and last but not least, a box of famous Danisa butter cookies from Denmark for mom and child to enjoy their precious time together with a cup of tea, a piece of butter cookies and unexpressed love."
"Gratitude box for mom - Open up memories" promises to become a unique and meaningful gift on this occasion.
PV
TAG: