Edupia, a high-quality English teaching platform for kids
Edupia was developed by the Educa Corporation Education Joint Stock Company (Educa Corporation) to provide Vietnamese students with access to international-standard English language training.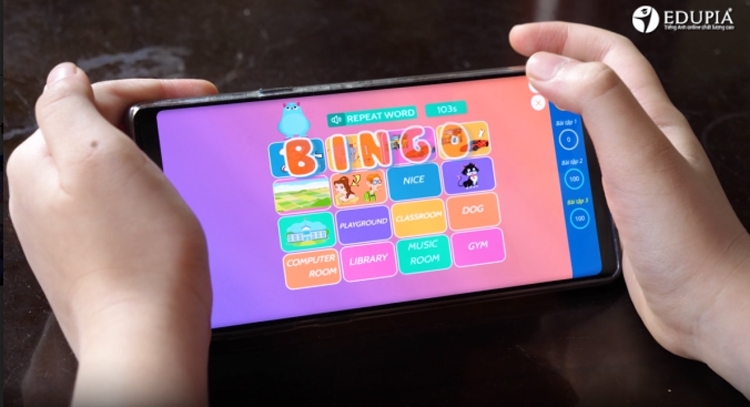 Edupia helps users study English easily
Edupia provides English language lessons with support of more than 200 teachers, along with games, 3D graphics, and extracurricular activities. Each lesson lasts 20 minutes, after which students can do the exercises of each lesson many times in order to practice. According to Edupia, students spend on average 43 minutes on each lesson.
Edupia has a professional council comprised of leading Vietnamese and foreign specialists in the field of English language training. The team has many years of experience in researching mechanisms of language acquisition, the formation of communication reflexes and English language pronunciation weaknesses of children in Southeast Asia in general, and Vietnam in particular. Edupia's lessons are combined with i-Speak technology and artificial intelligence to improve pronunciation skills.
In 2021, Edupia was honored at the Cool Product Awards for technological startups making significant contributions to the digital transformation of major service sectors. Pham Hong Quat, Head of the National Agency for Technology Entrepreneurship and Commercialization Development under the Ministry of Science and Technology, said these startups will represent an important part of the Vietnamese economy in the future.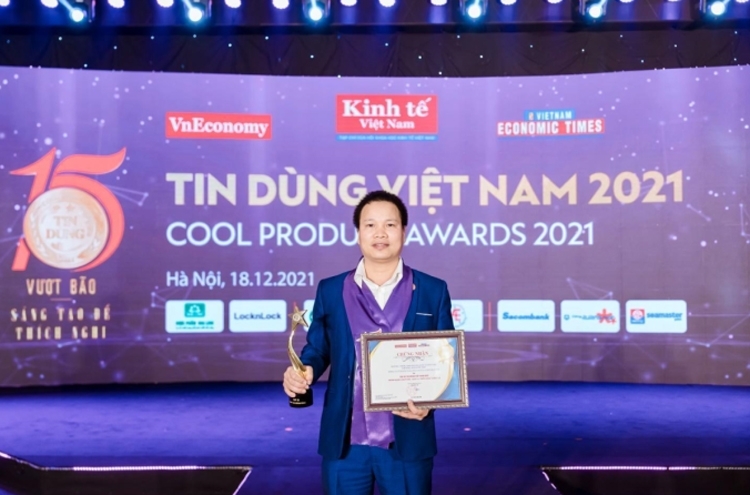 Nguyen Van Hoan, Deputy General Director of Educa Corporation, receiving the Cool Product Award in 2021
Educa Corporation continues to develop additional self-learning programs for target customer groups, for example Babilala, a European-standard English learning program for children aged 3-8, and Edupia Tutor, an online tutoring program. Tran Duc Hung, CEO and Founder of Educa Corporation, said Educa will continue to research and develop English language training models to provide Vietnamese students with easy access to quality programs.
Edupia provides similar lessons to those at international schools through video clips by native English-speaking teachers currently working at international schools, combined with illustrative images and cartoons, speaking practice exercises and games, and with the support of AI, Big Data, and Adaptive Learning. In 2018, Edupia was honored as an excellent digital application in the field of education and training and one of the top 100 ASEAN golden brands in 2019.
Educa recently received an investment of US$2 million from the Redefine Capital Fund headquartered in Singapore. The corporation intends to spend this amount of capital mostly on technical infrastructure and research, targeting two million paying users among the total 20 million Vietnamese students by 2025. Educa is also expanding its product into new markets in Southeast Asia.
Project 844 on facilitating the national startup ecosystem until 2025 aims to develop the innovative start-up market. The Newspaper of Industry and Trade has been acting as a bridge to support these start-ups, help them expand markets and contribute to their efficiency.
Le Yen
TAG: