Binh Dinh Province promotes outstanding rural industrial products
The province's Industry Promotion Center has been doing a good job in honoring outstanding rural industrial products in recent years. In 2021, five provincial products were recognized as national-level outstanding rural industrial products, two products more than in 2019.
One of the five products is Nhu Hoa fish sauce. Tran Thi Nhu Hoa, owner of the Nhu Hoa fish sauce production establishment said the product used to apply for national-level recognition but failed due to poor packaging design. The business improved its product appearance and changed its label, taking out a bank loan to upgrade bottling and packaging and ensure food safety and hygiene.
"We kept going to perfect our products and reach national-level recognition, aiming to improve competitiveness and promote the Tam Quan fish sauce brand and related traditional craft," Hoa said.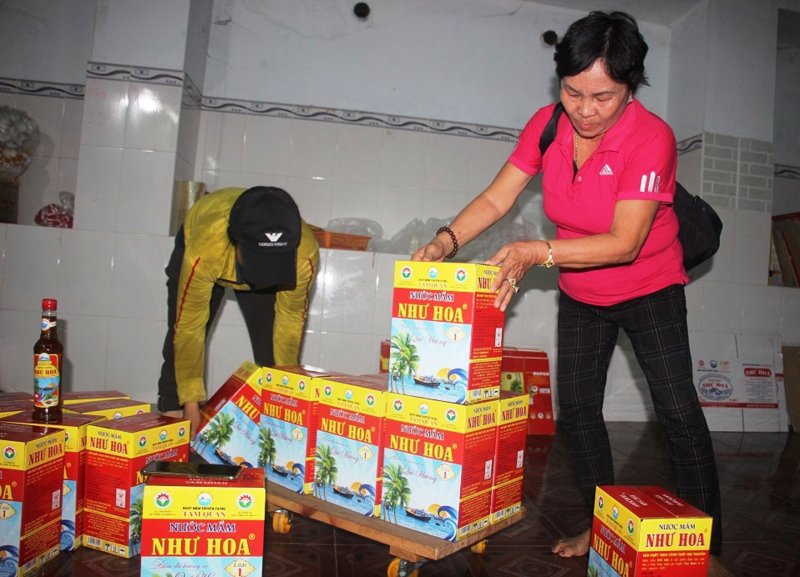 Binh Dinh Province's Nhu Hoa fish sauce reaches national-level recognition
The provincial industry promotion sector and the Department of Industry and Trade are helping outstanding rural industrial manufacturers to find partners and markets by sending business delegations to trade fairs, exhibitions and supply-demand connection conferences nationwide.
Binh Dinh Province will help such businesses develop production through branding, labeling and packaging improvements, increase application of e-commerce and high technology, and gradually form production and distribution value chains.
Binh Dinh Province will encourage new, creative ideas in production, innovation and product value improvement.
Viet Nga
TAG: