SCG announces operating results in 2021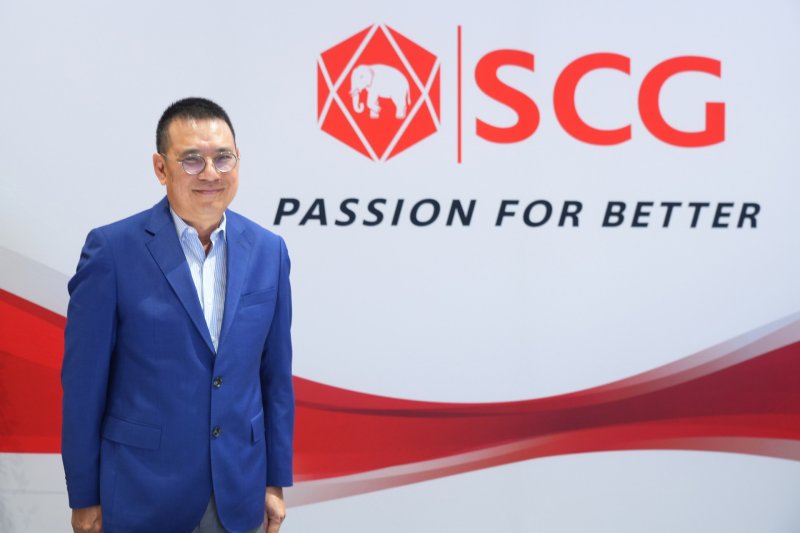 Roongrote Rangsiyopash, President and CEO of SCG
Roongrote Rangsiyopash, President and CEO of SCG, said, "The company's unaudited operating results for FY2021 registered the revenue from sales of VND380,145 billion (US$16,576 million), an increase of 33 percent y-o-y, owing primarily to improved performance of all businesses, particularly the prices and sales volume of chemical products. Profit for the year totaled VND33,829 billion (US$1,475 million), an increase of 38 percent y-o-y, thanks to better performance of chemicals business."
SCG's revenue from sales of high value-added products & services in 2021 was VND130,364 billion (US$5,707 million), or 34 percent of total revenue from sales. Additionally, new product development and service solutions accounted for 15 percent and 5 percent of total revenue from sales, respectively.
Revenue from sales totaled VND95,111 billion (US$4,274 million), in Q4/21, an increase of 8 percent q-o-q due to improved performance of all businesses. Profit for the period stood at VND5,538 billion (US$249 million).
Besides, SCG's revenue from operations outside of Thailand, including export sales from Thailand, registered VND161,924 billion (US$7,595 million), in FY2021, or 46 percent of total revenue from sales, 44 percent higher than the previous year.
For SCG's operation in ASEAN (ex-Thailand), the revenue from sales in Q4/2021 recorded a 62 percent increase y-o-y, amounting to VND28,301 billion (US$1,242 million), and 29 percent of SCG's total revenue from sales. This includes sales from both local operations in each ASEAN market and imports from the Thai operations. As of 31 December 2021, the total assets of SCG amounted to VND587,782 billion (US$25,795 million), while the total assets of SCG in ASEAN (ex-Thailand) were VND266,535 billion (US$11,697 million), 45 percent of SCG's total consolidated assets.
In Q4/2021, SCG's total asset in Vietnam was VND146,794 billion (US$6,442 million), an increase of 32 percent y-o-y mainly in the chemicals business from Long Son Petrochemicals. The company reported Q4/2021 revenue from sales at VND10,033 billion (US$440 million), up 46 percent y-o-y mainly from export sales from Thailand to Vietnam.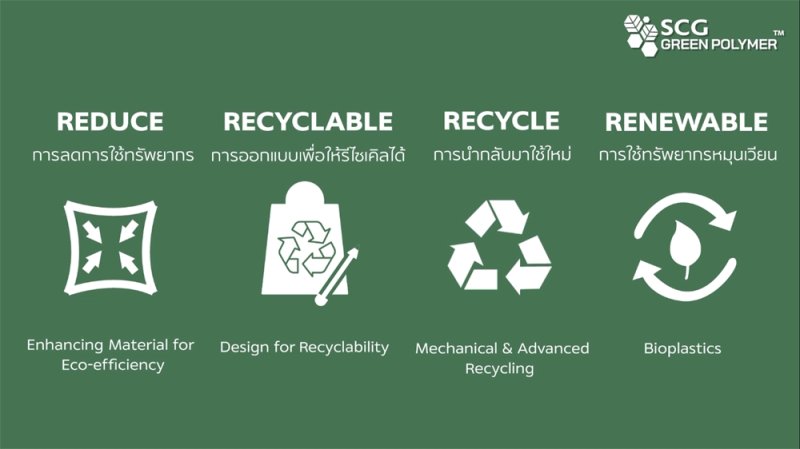 For 2021, SCG in Vietnam reported revenue from sales of VND35,001 billion (US$1,526 million), which is a 32 percent increase y-o-y mainly from sales from new acquisition of Packaging, VKPC operation and Chemicals operation (TPCVINA) as well as export sales from Thailand and ASEAN to Vietnam.
SCG continues to support communities during the COVID-19 pandemic by donating real-time PCR testing equipment worth over VND9 billion to Hanoi and paper beds to Southwest provinces. Moreover, the company pursues the flagship scholarship program, SCG Sharing the Dream, to expand education opportunities for nearly 300 high school and university students nationwide, up to VND2.1 billion. SCG affirms as the leader in sustainability with its 6 subsidiaries listed in the top 100 most sustainable companies by the Corporate Sustainability Indexes (CSI), one of the most prestigious sustainability awards in Vietnam organized by the Vietnam Business Council for Sustainable Development (VBCSD).
Mr. Roongrote said, "During the year 2021, economies around the world had been impacted by rising energy and raw material costs, inflation, and Covid-19, but SCG has steadily been accelerating business transformation. As a result, it has maintained satisfactory growth over the past year by aligning the business with three megatrends: incorporating ESG (Environmental, Social, and Governance) into business operations, leveraging digital transformation to meet customer needs, and developing innovative solutions to meet wellness trends and improve the quality of life."
Huong Ngoc
TAG: