Mekong Delta, an export highlight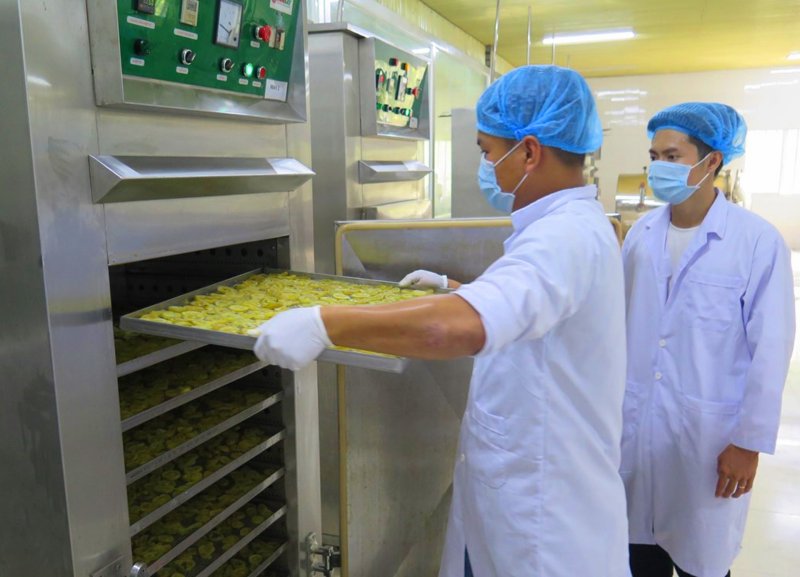 The Mekong Delta experienced a gross regional domestic product (GRDP) growth of 7.17 percent in 2021
Growing economy
In 2021, despite the complicated Covid-19 pandemic, the Mekong Delta experienced a gross regional domestic product (GRDP) growth of 7.17 percent, leading to a per capita GRDP of VND65.26 million. Agriculture, forestry and fishery products made a 30.29 percent contribution to the regional economy, while construction contributed 28.13 percent, and services 37.61 percent. The region's budget revenue was an estimated VND97.801 trillion VND, and total capital of almost VND427.66 trillion was invested in the Mekong Delta in 2021.
The agricultural sector in the region realized numerous solutions to help local farmers produce, harvest, transport, and sell farm produce and maintain production chains. The region's aquaculture and fishing output increased 8.84 percent over 2021, while rice and vegetable productivity and output exceeded 2021 targets and increased compared to 2020.
Mekong Delta provinces have prepared public investment plans for 2022 in compliance with their conditions and the National Assembly's 2021-2025 plan, entailing more than VND65.713 trillion demand for state capital, 18.62 percent higher than the 2021 plan.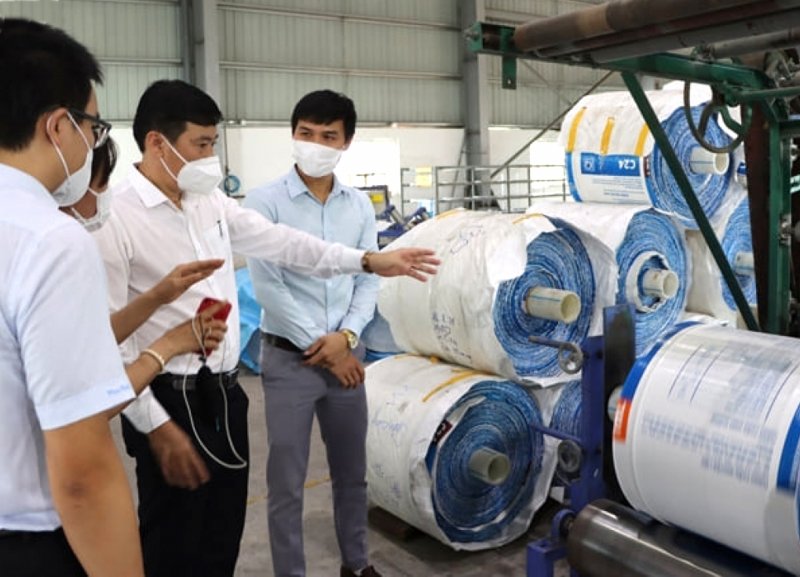 Enterprises are endeavoring to maintain production
Exports on the rebound
Nguyen Phuong Nam, Director of the Vietnam Chamber of Commerce and Industry (VCCI) in Can Tho City assessed the Mekong Delta's export value would continue to increase. Labor intensive garment, leather and footwear enterprises only restored production in mid-October and were expected to help increase the region's export value since November, Nam said.
Key exports of the Mekong Delta, including rice, shrimp and Tra fish, have improved considerably since October 2021, with some localities in the region achieving high export growth in 2021. For example, An Giang Province earned estimated export revenues of US$1.12 billion, up 20 percent from 2020 and 16 percent more than its 2021 target, while Can Tho earned US$1.9 billion from exporting goods in 2021.
Trade pact opportunities
Nguyen Anh Duong, Director of the Department for General Economic Issues and Integration Studies at the Central Institute for Economic Management (CIEM) assessed that the world economy is showing a clear recovery trend, and markets are constantly looking for new growth model ideas such as taking advantage of FTAs, digital transformation and green recovery. Businesses in the Mekong Delta can fully benefit from these potential new model development options, Duong said.
Vo Thi Thu Huong, Deputy Director of VCCI Can Tho said that despite being heavily affected by the Covid-19 pandemic, the Mekong Delta has certain advantages in exploiting new-generation free trade agreements (FTAs), especially incentives to its key products - farm produce, fisheries, and textile and garment. According to her, enterprises in the Mekong Delta need to be flexible in cost and labor force restructuring to maintain operations, avoid taking risks and secure capital.
Vo Quoc Thang, Chair of the Long An Business Association, said businesses should prepare to work while controlling the spread of the pandemic. According to Thang, businesses need to implement digital transformation and ease difficulties with practical policies.
According to lawyer Truong Trong Nghia, Arbitrator of the Vietnam International Arbitration Center (VIAC), businesses need to pay more attention to legal issues. They need to make dispute settlement provisions part of their contracts to control risks, and prepare to deal with disputes over transactions, he added.
Thanh Thanh
TAG: