VietinBank's earnings exceed target in 2021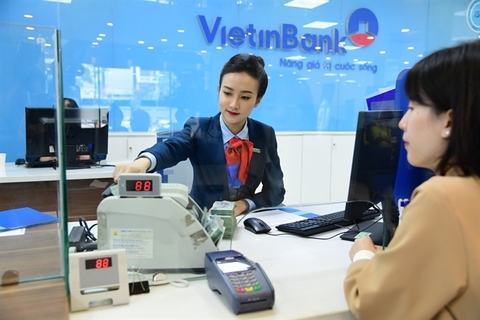 At a recent conference to review its performance, Dung said the pre-tax profits of VietinBank in 2021 had come out higher than the target of VND16.8 trillion (US$740 million) and was up more than 10 per cent compared to the 2020 figures.
By December 31, 2021, the bank's outstanding loan rose by 12.3 per cent against the previous year's figure.
In regard to credit risk, the bank's bad debt ratio was kept at 1.3 per cent and bad debt coverage stood at 171 per cent during the period.
It is also worth noting that VietinBank has put aside more than VND7 trillion ($308.5 million) of its profits to help its clients in hardship during the pandemic. The support package has come in form of debt restructuring, interest cuts, fee reductions and preferential loans.
The bank also allocated over VND500 billion to social security in 2021, of which VND166 billion went to COVID-19 prevention efforts.
In 2022, VietinBank expects its pre-tax profits to continue to grow by 10-20 per cent, total assets by 5-10 per cent and total credit by 10-14 per cent. The bad debt ratio is expected to stay under 2 per cent. 
bizhub
TAG: