Vietnam sees new firms up 70.4% in fourth quarter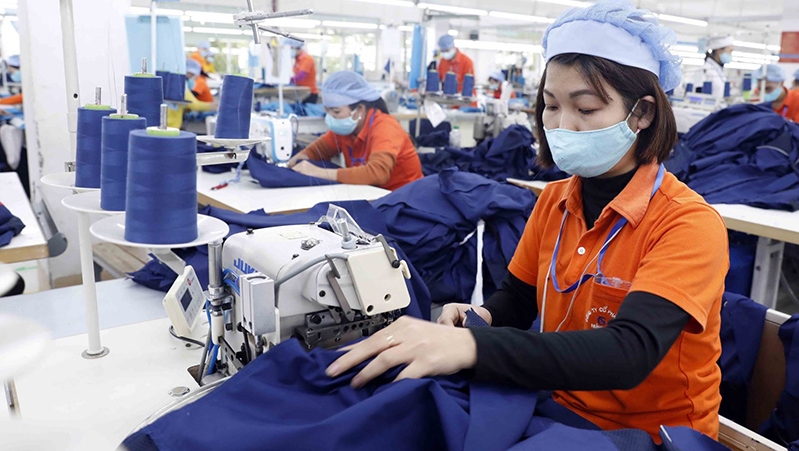 Over 45% of manufacturing enterprises foresee a better outlook in the first quarter of 2022.   
NDO - The number of newly established enterprises in the fourth quarter was estimated at 31,400, with a total registered capital of 415.3 trillion VND (18.2 billion USD), up 70.4% in quantity and 64.1% in capital from the previous three months.
Such vast improvements were recorded just two months after Vietnam adopted the policy of adaptation to the pandemic in a safe and flexible manner, said the General Statistics Office (GSO).
Overall Vietnam saw 116,800 new enterprises in 2021, down 13.4% against 2020, while registered capital by such companies fell by 27.9% to 1,611.1 trillion VND (70.6 billion USD).
The average capital of new enterprises in 2021 was 13.8 billion (600,000 USD), down 16.8% from a year earlier.
In 2021, the number of enterprises returning to business were 43,100, down 2.2% year on year.
On the opposite side, nearly 55,000 enterprises were forced to suspend their operations temporarily, up 18% against the previous year due to the impacts of COVID-19.
Another 48,100, halted their operations and are awaiting the completion of dissolution procedures, a year-on-year rise of 27.8%.
According to a GSO survey of the manufacturing sector's business situation in the fourth quarter, 44% of enterprises saw a better situation, than the July-September period.
Nearly one in four (24.9%) said they faced difficulties, while the remaining 31.1% reported a stable production and business situation.
As for the outlook in the first quarter of 2022, 45.6% foresee improvements, while only 18.3% expect the situation to become more difficult.
TAG: