Generali named "Top 100 Vietnam best places to work 2021"
The survey assesses employees' satisfaction with their companies based on six criteria: Company reputation, Total rewards, Growth opportunity, Corporate culture and environment, Leadership and management, Work-life quality, as well as the companies' employer brand attractiveness based on the assessment of employees from within the industry. In 2021, more than 65,000 experienced employees at about 600 companies from 20 industries participated in the survey conducted by Anphabe, the pioneer consulting firm providing Employer Brand and Happy Workforce solutions.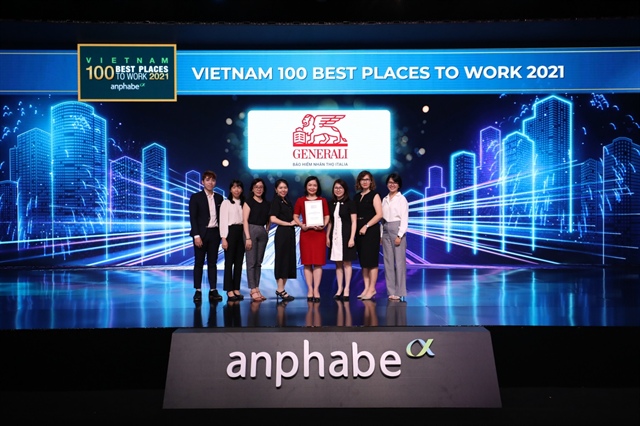 Ms. Tina Nguyen, Generali Vietnam CEO shared: Building Generali Vietnam into "More than just a place to work" with a professional, engaged, energetic, innovative and happy workforce is our top priority in realizing our strategy to become Lifetime Partner to our customers. This result will motivate us to continue to invest strongly in our people and our work environment.
In 2021, Generali Vietnam has successfully implemented a wide range of human resources (HR) initiatives under the "More than just a place to work" people strategy. Specifically, leveraging its strength in technology, Generali has digitalized almost all business processes, including HR management processes. Generali has recently launched an integrated HR system (GenME), a training platform (WeLearn), an internal rewards and recognition application (GenCoins), offering staff great convenience and enjoyment while enhancing work performance.
Generali has also strengthened investment in developing its high quality workforce via the Generali Talent Management program and the Management Trainee program Genext. In addition to training, coaching and exclusive benefits, these talent "seeds" also have the opportunity to participate in overseas assignments at Generali Group's companies in Europe and Asia.
Generali strongly focuses on building a positive and supportive work environment which breaks down all interdepartmental barriers and continually promotes empathy, innovation and work-life balance. Diversity & Inclusion is also embraced with various awareness raising and engagement activities, as well as facility supports and smart working policies to assist those in needs such as staff with disabilities, female staff returning from maternity leave, or those requiring flexible work arrangements to take care of their family and children especially during the Covid-19 pandemic. Amidst the prolonged lockdown period, the Company has organized a wide range of exciting activities to keep staff connected and motivated.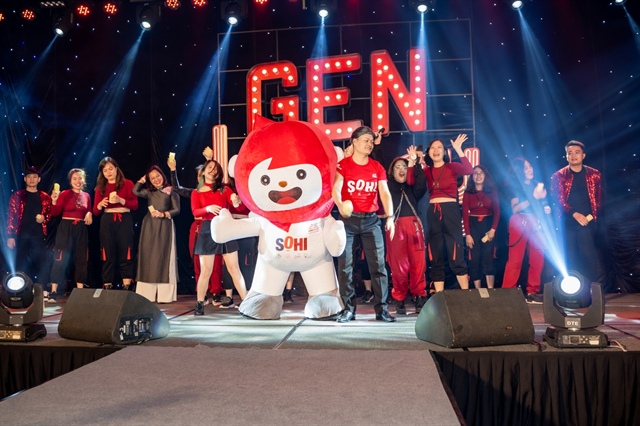 Additionally, Generali Vietnam have organized various meaningful and practical community programs, offering staff the opportunities to volunteer, donate or give back to society, thereby motivating staff with positive work-life purpose and building pride.
Generali has also recently won two awards in "Employee Engagement" and "HR Technology & Innovation" categories of the "HR Excellence" awards at the Vietnam Excellence 2021 Certification Program. The prestigious accolades recognize the success of Generali's people strategy, specifically its employee engagement and workplace improvement.
VietNam Economic News
TAG: