Hanoi aims for growth of 7.5-8% during 2021-2025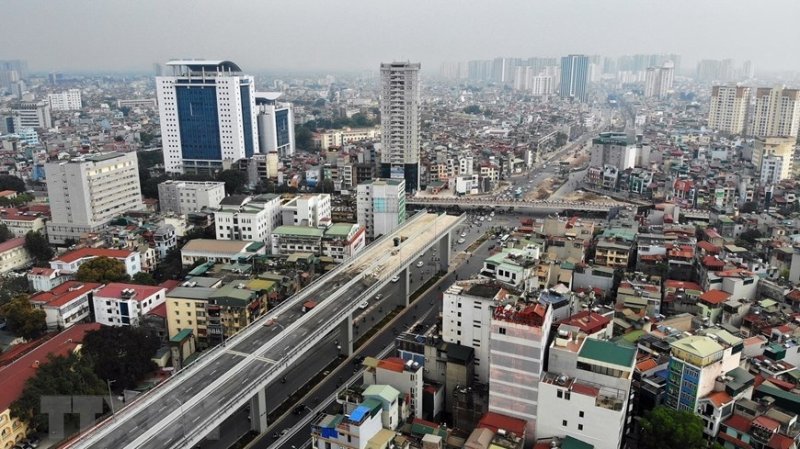 An elevated road under construction in Hanoi (Photo: VNA)   
NDO - The Hanoi government has recently introduced an action plan for socio-economic development during the 2021-2025 period with the average economic growth target of 7.5-8%.
The capital city aims to have digital economy account for approximately 30% of its gross regional domestic product with an average labour productivity growth rate of 7-7.5%.
Under the action plan, the ratio of public schools meeting the national standards will reach 80-85%, while the number of hospital beds per 10,000 people will reach 30-35.
The rate of urbanisation is expected to reach 60-62% over the next five years.
With regards to housing developments, Hanoi is looking to raise the average floor area to 29.5 square metres per person and the proportion of apartments in urban housing development projects will reach 90%.
By 2025, all households will have access to clean water and the rate of treated urban sewage will reach 50-55%. Public transport will also account for 30-35% of total travel demand.
Over the next five years, Hanoi will reduce the total rice growing areas to 140,000 hectares, while 25,000 hectares will be converted to other uses featuring higher productivity.
The capital city is looking to create about 22,000 new jobs per year so as to keep the unemployment rate below 3%.
TAG: