European firms optimistic about Vietnam's business environment after social distancing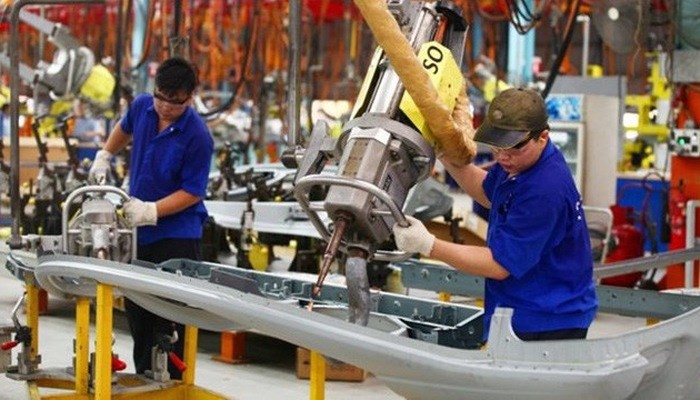 Vietnam posts 18.3 percentage points in the Business Climate Index (BCI) in the third quarter of 2021. (Illustrative image)   
NDO/VNA – Vietnam posted 18.3 percentage points in the Business Climate Index (BCI) in the third quarter of 2021 that was recently announced by the European Chamber of Commerce in Vietnam (EuroCham), a slight rise over the record low of 15 percentage points recorded in the most difficult time of the fourth wave of COVID-19 infections in September.
Though the index remains low, the BCI noted improving perceptions about Vietnam's economic outlook. Besides, leaders of European businesses and investors involving in the BCI survey showed their optimism about Vietnam's business environment after social distancing measures were lifted and the country entered a "new normal", especially in trade and investment areas.
Nearly a half of the business leaders and investors predicted a stable and improved economic outlook for Vietnam in the fourth quarter.
At the same time, the proportion of business leaders planning to maintain or increase their investments in the fourth quarter rose to 69 percent, with revenues projected to rise.
EuroCham Chairman Alain Cany said that the most important thing is that the index is now moving in the positive direction. With the pandemic now put under control in Vietnam, the optimism of European business leaders and investors will continue to grow as more and more companies resume normal operations and consumer confidence rises, he said.
Meanwhile, CEO of YouGov Vietnam Thue Quist Thomasen said that while the confidence in the prospects for Vietnam's business environment has seen a small but encouraging rise, companies are still hesitant when it comes to their own operations and plans.
This suggests that business leaders are waiting to see how conditions and regulations in the 'new normal' will be unfolded before making significant commitments regarding investment projects or recruitment plans, he said.
TAG: