Vietnam adds an additional 963 megawatts of wind power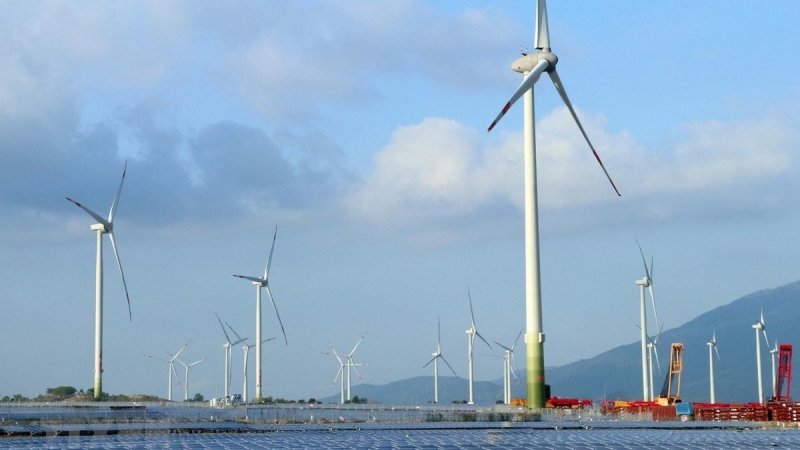 A wind farm in Ninh Thuan Province (Photo: VNA)   
NDO - Vietnam had put 24 wind farms into commercial operation with a total capacity of 963 megawatts as of the end of August, according to national electricity utility EVN.
The latest wind power stations coming into commercial service in August included the second phase of Hoa Binh 1, Ninh Thuan 5 and Ninh Thuan 7A, with a combined capacity is 48.8 megawatts.
EVN said in early August that a total of 106 wind power plants had applied for testing and connection to the national grid in order to be certified for commercial operation.
The total capacity of the 106 plants is estimated at more than 5,655 megawatts.
EVN is expected to continue updating the public on the commercial operation certification progress of wind power projects before the end of October.
TAG: