Vietnamese Businesses Expect Opportunities to Boost Exports to Spain
Due to the impact of the Covid-19 pandemic, the consumption trend of Spaniards is shifting to buying goods increasing the body's resistance, and Vietnamese enterprises can grasp consumption trends to have appropriate export orientations to this market.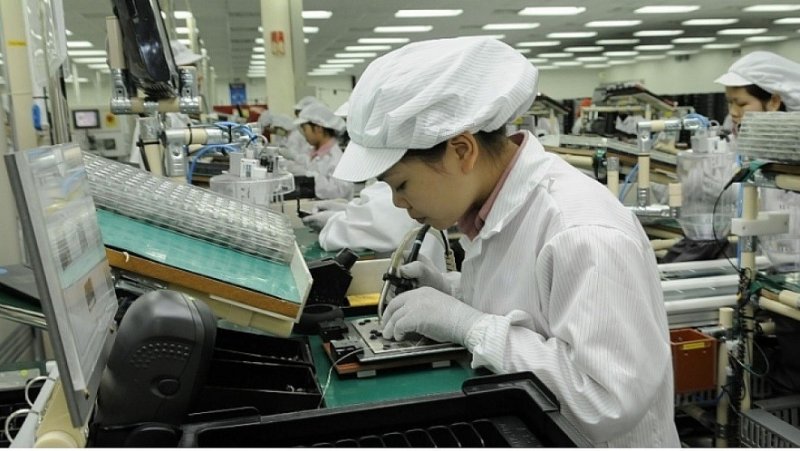 Phones and components take the lead among Vietnam's key export items to Spain. Photo: congthuong
Preliminary statistics of the General Department of Customs show that, in the first seven months of 2021, Vietnam's exports to the Spanish market reached US$1.374 billion, increased by 14.78% compared to the same period in 2020.
It is expected that when about 70% of the Spanish population fully vaccinated, Spain's economic situation may begin to improve. And, Vietnam's import and export turnover this year to the market are expected to recover quickly. Therefore, Vietnamese businesses need to grasp the trends and tastes of Spaniards in the context of the complicated pandemic to have an appropriate export orientation.
Despite the COVID-19 pandemic having a negative impact on economic and trade ties between both sides, two-way trade turnover has yielded positive results thanks to the enforcement of the EU-Vietnam Free Trade Agreement (EVFTA).
The enforcement of EVFTA is therefore expected to create a wealth of opportunities in which Vietnamese goods can penetrate the Spanish market.
Currently, key Vietnamese export items to the European country include phones and components, garments and textiles, footwear; machinery, tools and spare parts, coffee, toys, game equipment and sports equipment, and furniture, leather travel accessories, rubber, edible fruit and almonds, seafood, plastic products, metal tools and kitchenware, and carpets.
Experts have advised domestic seafood enterprises to meet stringent technical standards relation to safety and hygiene so as to make inroads into the EU and Spanish markets, especially with regard to regulations of residue levels of banned substances in export seafood products.
Moreover, the Spanish market, along with the EU market in general, continues to pay special attention to corporate social responsibility, with employers required to ensure standard working conditions for employees along with environmental protection.
Amid the complicated nature of COVID-19 developments, the Trade Office said it will help local businesses enhance online trade linkages and participate in online trade promotion activities at both local and international fairs and exhibitions.
Trade relations between Vietnam and Spain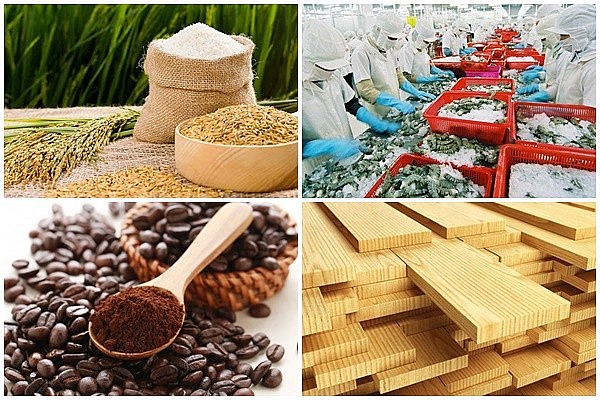 Over the past 42 years, Vietnam and Spain have inked diverse co-operation agreements and deals. Hoang Quang Phong, vice president of the Vietnam Chamber of Commerce and Industry (VCCI), said Vietnam is Spain's main trade partner in the ASEAN, with two-way trade turnover increasing by 15-20per cent per year on average.
Before the Covid-19 pandemic, the bilateral trade relations between Vietnam and Spain grew steadily in both value and product structure. According to updated statistics of the Customs of Spain, the growth rate of bilateral trade turnover tends to increase, specifically in 2018 and 2019 respectively 2.80% and 9.05%.
Due to the impact of the pandemic throughout 2020, the bilateral import-export turnover of 2020 decreased by 15.00%.
The export products with the largest value of Vietnam currently to Spain are: phones and components, respectively: textiles; footwear; machinery, equipment, tools and spare parts; coffee; toys, game and sports equipment; furniture; travel goods and leather; meat and fish products; raw rubber and its products; edible fruit and almonds; seafood; plastic and its products; metal tools and kitchenware; carpets and other textile floor coverings;…
Spanish is a global language nowadays, an indispensable tool for younger generations who wish to thrive in the 21st century. It is the third most used language on the internet and therefore a part of the new digital era we are entering.
In a time framed by the global pandemic, the post-COVID economy ahead of us will be shaped by digital and ecological transformation: those who learn Spanish will therefore be better positioned in the digital economy.
When COVID-19 started to spread around the globe, Spain had one objective when it came to foreign policy: not to allow the virus to separate us from our partners around the globe, but to turn it into an opportunity to strengthen our bilateral relations, as well as to foster multilateralism.
" "
Tarah Nguyen
TAG: