Strong demand drives stock market up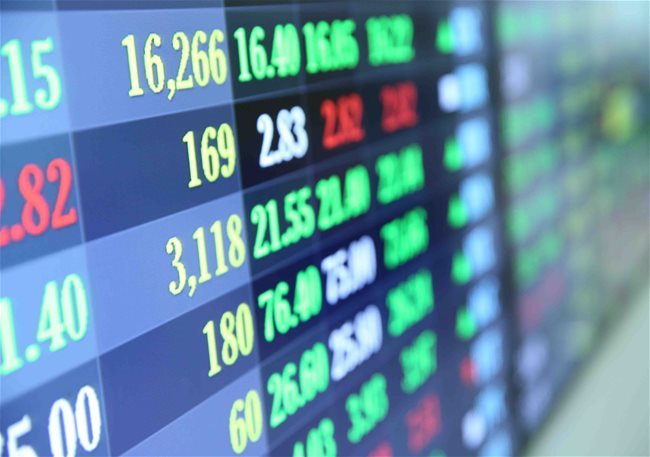 An electronic board shows stock prices at a securities firm in HCMC. The Hochiminh Stock Exchange made a recovery today, August 13, as the VN-Index closed up 0.3% at 1,357.05 points, buoyed by the rising demand for large-cap stocks – PHOTO: THANH HOA
HCMC - The Hochiminh Stock Exchange made a recovery today, August 13, as the VN-Index closed up 0.3% at 1,357.05 points, buoyed by the rising demand for large-cap stocks.
With 166 stocks winning and 205 others losing, the southern bourse saw over 744 million shares worth VND24.6 trillion change hands, inching up slightly in volume and improving by 8.5% in value from the previous session. There were over 25.4 million shares valued at VND1.6 trillion traded in block deals.
Many bank stocks such as TCB, MBB, ACB, STB and LPB reversed course to end higher, with lender VPB hitting its intraday high.
Among the largecaps, housing developer VHM was one of the main drivers of the main index and advanced 2.6% at the end.
Other large-cap stocks such as mobile phone retailer MWG, tech giant FPT and rubber firm GVR were in positive territory.
Closing the session up, steelmaker HPG took the lead on the southern bourse with over 25.8 million shares changing hands, followed by lender STB with a matching volume of 22.9 million shares.
Many securities stocks, including FTS, APG, SSI and HCM, made strong gains, contributing to the rise of the main index.
Fertilizer producers DPM and DCM and shipping firms STG and VOS hit their upper limits, while many real estate stocks were good performers.
The good performance of many bluechips pushed the HNX-Index of the Hanoi Stock Exchange up 2.64 points, or 0.79%, at 336.96.
The group of securities stocks actively contributed to the rise as SHS, VND and BSI soared by over 3.5%.
Lenders SHB and NVB gained steam and reported a matching volume of 17 million shares and over one million shares, respectively.
Oil and gas firm PVS continued its downward trend, but was the most actively traded stock on the northern bourse with over 19 million shares changing hands.
TAG: