Southern provinces urged to prepare for work on three key expressways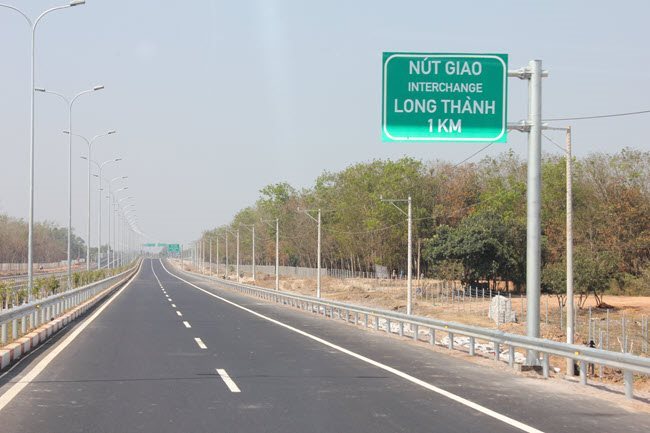 A section of an expressway in the southern region. The Ministry of Transport has asked several southern provinces to be well-prepared to invest in the Ring Road 3, the HCMC-Chon Thanh Expressway and the HCMC-Moc Bai Expressway projects – PHOTO: LE ANH
HCMC - The Ministry of Transport has asked several southern provinces to be well-prepared to invest in the Ring Road 3, the HCMC-Chon Thanh Expressway and the HCMC-Moc Bai Expressway projects.
The Binh Duong, Dong Nai and Long An governments were ordered to promptly report the investment plan to the provincial People's Councils to undertake procedures for the construction and report the results to the prime minister for consideration, while the HCMC government was authorized to develop the Ring Road 3 project in the city.
The My Thuan Project Management Board and the Ho Chi Minh Road Project Management Board were told to quickly submit the prefeasibility study for the Ring Road 3 and the HCMC-Chon Thanh Expressway projects to HCMC and Binh Phuoc.
The two local governments will review and assess the prefeasibility study and report it to the prime minister prior to August 15, the local media reported.
The provinces were urged to complete necessary procedures for investment in the two projects so that the Government can report the investment plan to the National Assembly for consideration and approval at the 15th National Assembly's second session in late 2021, according to the ministry.
As for the HCMC-Moc Bai Expressway project, the ministry asked the HCMC government to work with Tay Ninh Province to complete investment procedures to submit them to the prime minister in August.
TAG: