Bac Giang takes lead in attracting manufacturing FDI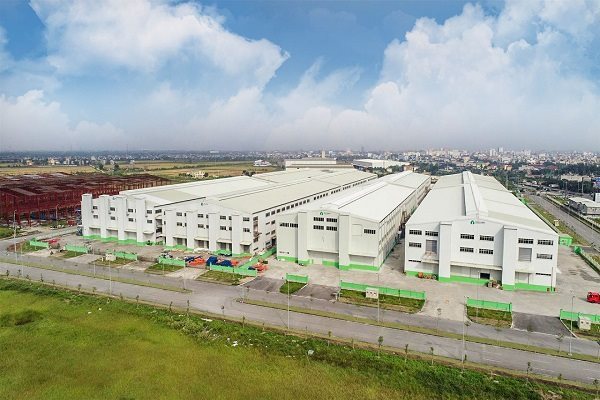 An industrial zone in Vietnam - PHOTO: APH
HANOI - Bac Giang has received the highest amount of newly registered foreign direct investment (FDI) in the manufacturing sector this year with US$589 million, closely followed by Quang Ninh with US$569 million and Bac Ninh with US$222 million, according to a report of Savills Vietnam.
Despite a new outbreak of Covid-19 in Vietnam, new industrial zones have risen and key industrial projects have kickstarted their operations. Specifically, 2021 has witnessed new merger and acquisition (M&A) deals and improvement in industrial land supply, noted Savills Vietnam, which primarily provides property research and related services.
By June 20, the country attracted US$15.27 billion in total registered FDI. The manufacturing and processing sector attracted a total of US$6.97, accounting for 45% of total inflows, with 273 new projects registering US$3.09 billion and 286 existing projects raising capital by US$3.38 billion.
Observing the FDI breakdown, John Campbell, manager of Industrial Services at Savills Vietnam, noted that the North received the majority of newly registered manufacturing investments with US$1.97 billion, representing a 64% share. The South lured US$728 million (23%), while the Central region attracted US$395 million (13%).
"In terms of investors, the largest manufacturing projects in the first half of 2021 were from Jinko Solar and Fukang Technology from Hong Kong and Singapore investing US$498 million and US$270 million in Quang Ninh and Bac Giang, respectively," Campbell said.
Regarding M&A activities, 2021 witnessed new deals. Boustead Projects signed an agreement for the proposed acquisition of 49% interest in KTG & Boustead Industrial Logistics Joint Stock Company.
If successful, the partnership will consist of 13 real estate seed assets amounting to US$141 million in gross asset value, covering about 840,000 square meters of land area and some 550,000 square meters of gross leasable area.
ESR Cayman Limited, the largest Asia-Pacific-focused logistics real estate platform, and BW Industrial Development JSC, the leading logistics and industrial real estate developer and operator in Vietnam, have entered into a joint venture to develop 240,000 square meters at the My Phuoc 4 Industrial Park near HCMC.
The partnership marks ESR's entry into Vietnam, expanding the group's Asia-Pacific footprint in the high-growth Southeast Asia region.
Regarding new projects, Logos Property's 81,000-square-meter project in VSIP Bac Ninh 1 Logistics Park is expected to be launched in the fourth quarter of this year.
KCN Vietnam Group JSC, a new player in the market, acquired a significant land bank of 250 hectares with an investment of US$300 million. It aims to develop premium, sustainable factories and warehouses for rent in Vietnam with a national portfolio spanning across Dong Nai, Long An, Bac Giang, Haiphong and Hai Duong.
TAG: