Urgent measures requested to ensure agricultural supplies for Ho Chi Minh City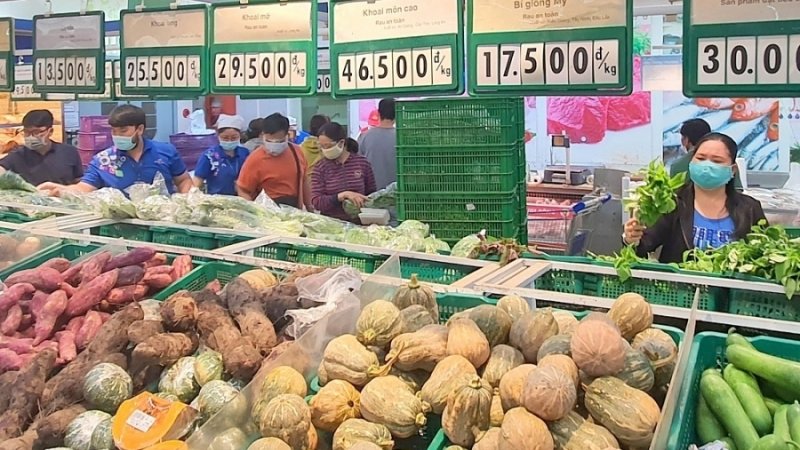 Southern provinces are required to ensure supplies for local residents and support Ho Chi Minh City.   
NDO - The Ministry of Agriculture and Rural Development (MARD) held a virtual conference with southern provinces on July 19 to discuss measures to ensure the supply of agricultural goods for Ho Chi Minh City.
The meeting took place as supply chains are facing various obstacles due to the imposition of stricter measures across the region to prevent the spread of COVID-19.
According to the Ho Chi Minh City Director of Industry and Trade Bui Ta Hoang Vu, the city can only meet 10-15% of its food demand and if there are no supplies from other provinces, the city will face shortages of up to 85-90% of its demand.
MARD Deputy Minister Tran Thanh Nam said as the rainy season is coming, provinces and cities must not allow goods shortages to happen and outlined several tasks that need to be done immediately.
First of all, provinces need to ensure supplies for local residents and support Ho Chi Minh City. Secondly, they need to report on the status of slaughterhouses as just one employee contracting the virus will disrupt the entire supply chain.
Thirdly, the MARD and the Ministry of Industry and Trade (MOIT) need to create the most favourable conditions to ensure the smooth flow of agricultural goods.
Nam also suggested provinces work with the MOIT to develop agricultural supply chains.
TAG: