16 firms at SHTP likely to close over Covid concern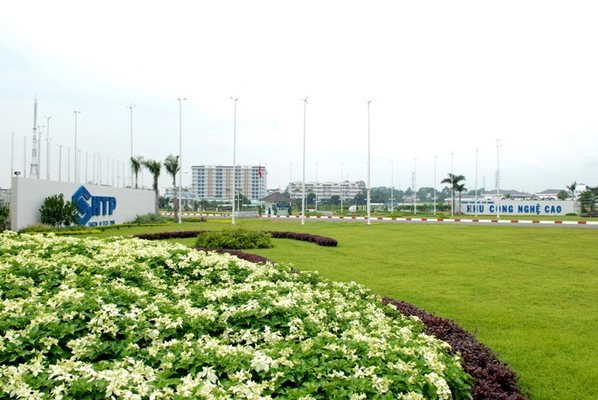 A view of the Saigon Hi-Tech Park in Thu Duc City. The management board of the Saigon Hi-Tech Park in HCMC's Thu Duc City has asked 16 firms there to suspend their operations as they failed to meet anti-Covid-19 requirements - PHOTO: SHTP
HCMC - The Saigon Hi-Tech Park (SHTP) authority in HCMC's Thu Duc City has told 16 firms at the park to suspend their operations as they cannot meet the anti-Covid-19 requirements.
The HCMC government on July 13 issued a decision stating that the city will shut down businesses that do not comply with the anti-Covid-19 measures, including arranging shuttle buses, accommodation and meals for staff at work. Since the decision took effect on July 15, the SHTP authority has reviewed and checked compliance with the anti-virus regulations at the businesses operating at the park.
Sixteen firms have been found to not meet the safety requirements, so they have been requested to halt production pending a final decision by the HCMC Department of Health.
They have not been able to present a list of employees who volunteer to stay at their campuses after work and who have negative Covid-19 test result.
Earlier on July 6, the SHTP authority issued a dispatch asking firms active in the park to strengthen safety measures to prevent the spread of Covid as coronavirus infections at businesses outside and inside industrial and hi-tech parks are running high.
TAG: