Vietnam targets to reach mobile wallet penetration of nearly 55 per cent by 2025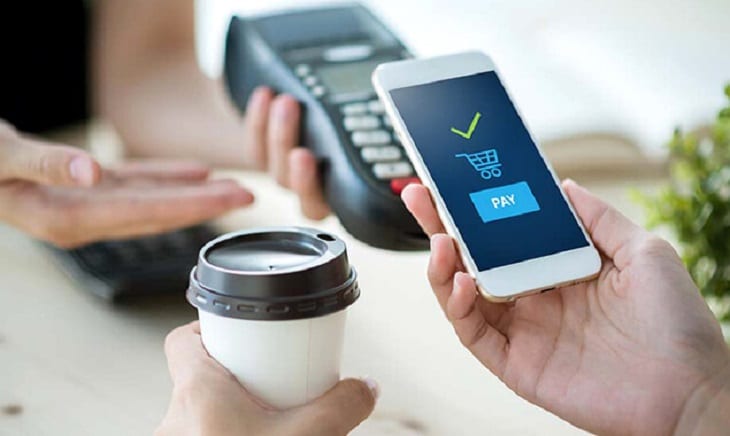 MoMo (Mobile Money) is the dominant wallet in the market, with over 50 per cent market share
Visit Vietnam Insider's homepage for more stories
Vietnam is set to see rapid expansion in terms of mobile wallet usage with mobile wallet penetration to reach nearly 55 per cent by 2025.
According to a report by fintech Boku and digital technology analyst house Juniper Research, Vietnam, like many other countries in Southeast Asia, is primed for massive mobile payments growth. Mobile wallet transaction growth is projected to increase by more than seven times, while users and transaction value are projected to increase by more than three times.
Vietnam provides merchants with a rapidly growing market with a sizeable population and high smartphone penetration. The country now has the digital infrastructure and rapidly growing mobile payment usage that make this market ready for e-commerce hypergrowth.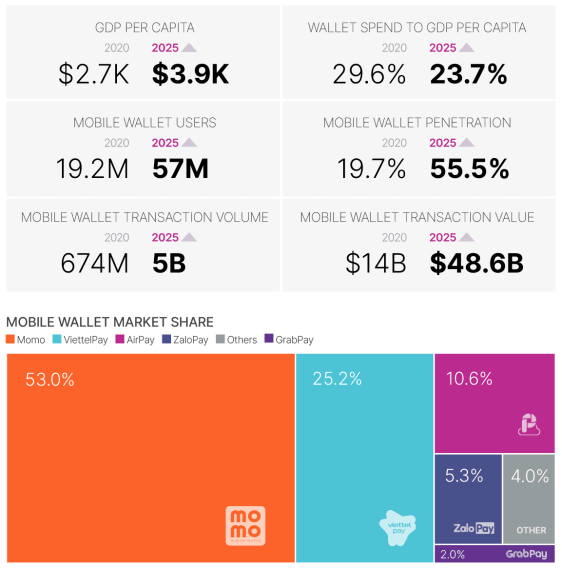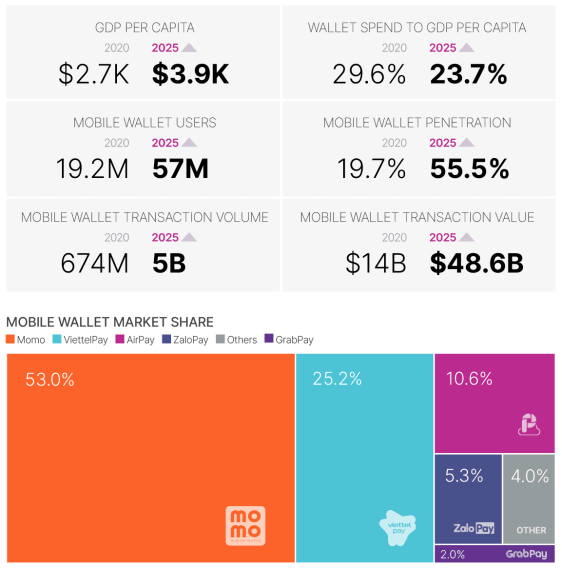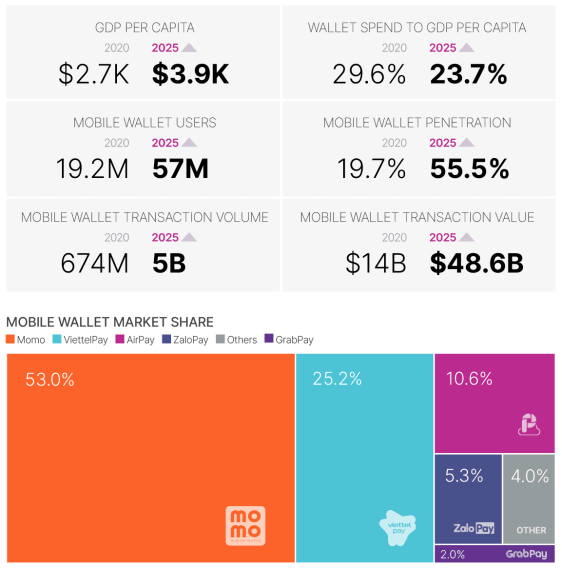 MoMo (Mobile Money) is the dominant wallet in the market, with over 50 per cent market share and $230 million in venture capital raised. MoMo has greater functionality than its competitors and is likely to pursue super app status with its newly raised funds.
While MoMo is the mobile payment of the moment in Vietnam, there are a number of competitors that will be competing for the nearly 40 million new mobile wallet users expected between now and 2025.
ViettelPay, owned and operated by state-owned mobile operator, Viettel, has been experiencing rapid growth. GrabPay, as always is a serious contender due to regional power, super app functionality, and significant venture capital backing. Ant Financial has invested in eMonkey, which has yet to acquire significant market share.
The report says that Southeast Asia is the fastest-growing mobile wallet region. Mobile wallet use will grow by 311 per cent between 2020 and 2025, reaching 439.7 million wallets in use across Indonesia, Malaysia, the Philippines, Singapore, Thailand and Vietnam from 141.1 million in 2020.
Vietnam, Indonesia, the Philippines, and Thailand do not have high levels of card usage and thus are perfectly positioned for rapid mobile wallet growth.
This article was originally published in VIR
Share this:
Facebook
LinkedIn
Reddit
Twitter
Email
Related
TAG: