Unlocking the synergies of urban branded residences in Vietnam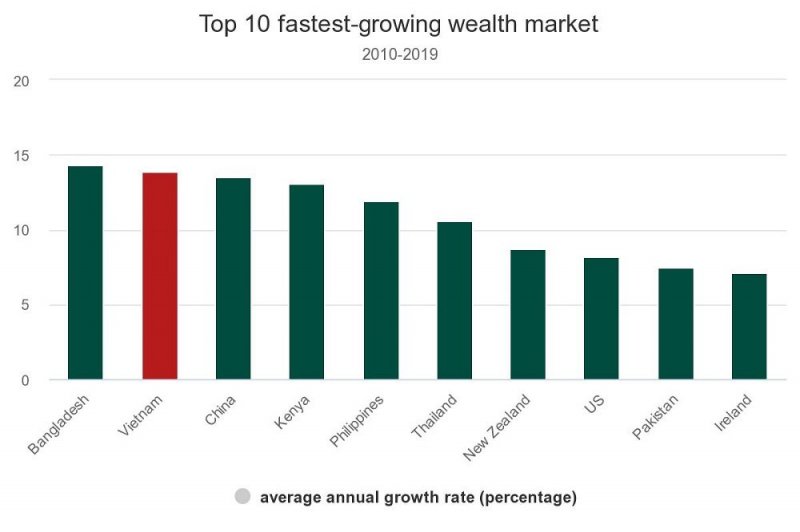 Wealth-X report shows Vietnam ranks second among the world's top wealth markets. Photo: Wealth-X
The affluent class is forecast to grow strongly in the next five years. By 2025, Vietnam will have 511 ultra-high-net-worth individuals (UHNWI) with a net worth of at least US$30 million each and 25,812 high-net-worth individuals (HNWI) with assets of at least US$1 million, says The Wealth Report 2021 put out by Knight Frank. This translates to a growth rate of over 30% in the next 5 years.
The era of "Branded Living"
As top international luxury brands make a foray in Vietnam, the growing and globally-mobile high-net-worth population Vietnam is aware of which car they want to own and which style of clothes they want to wear. They now seek the same branding experience in their home too.
Branded residences, which are normally a partnership between a brand (often a hotel operator) and a developer, is not a new concept internationally or even locally; however, it is an emerging segment in Vietnam.
In January 2021, Marriott International and Masterise Homes entered a milestone partnership to bring the hotelier's first branded residences projects to Vietnam. The agreement is set to allow Masterise Homes to extend its development expertise into Vietnam's fast-growing luxury real estate market, leveraging Marriott International's global brands such as Marriott, JW Marriott and Ritz-Carlton in projects in Hanoi & HCMC. The strategic partnership introduced Urban Branded Residences to the Vietnamese property market and will deliver unparalleled ultra- luxury living to discerning wealthy customers.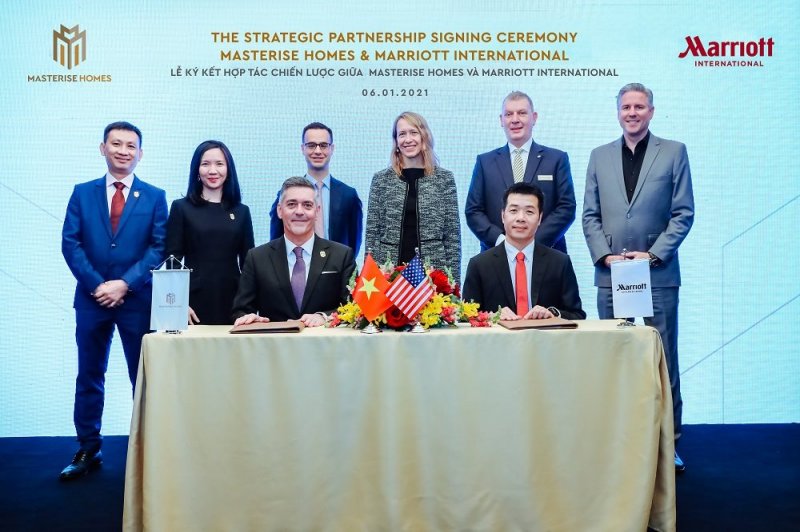 Signing between Masterise Homes and Marriott International. Photo: Masterise Homes
TAG: