Vietnam Airlines plans to reopen some round-trip int'l air services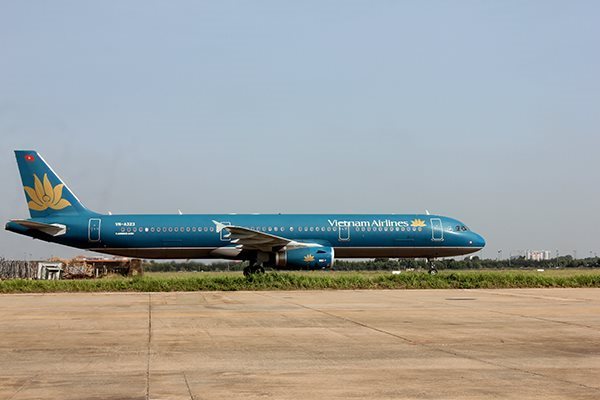 A plane of Vietnam Airlines. Vietnam Airlines will resume two-way international air routes to Britain, Germany, Australia, Thailand and Japan from July to October - PHOTO: ANH QUAN
HCMC - Vietnam Airlines will resume two-way international air routes to Britain, Germany, Australia, Thailand and Japan from July to October at a time many countries have implemented Covid-19 vaccination campaigns and are reopening their doors.
The reopening is aimed at serving passengers, mainly Vietnamese workers and students who want to work or study abroad and foreign experts traveling to Vietnam for work, the local media reported.
The carrier will resume two air routes linking HCMC to Australia, with two weekly HCMC-Sydney flights set to run from July 15 to October 30. Meanwhile, the HCMC-Melbourne air route will have one flight per week running from July 20 to October 30.
As for air routes to Europe, Vietnam Airlines will resume air services from Hanoi City to Frankfurt in Germany and London in England.
In the Asian market, from July 17 to October 30, the airline will relaunch the Hanoi-Tokyo flights on Wednesdays and Saturdays, while the HCMC-Bangkok flights will run on Wednesdays from August 1 to October 30 and the Tokyo-HCMC flights will re-operate on Thursdays.
The airline said that it would optimize cargo transport on such international passenger transport air services to help increase revenue during the hardship caused by the pandemic. Vietnam Airlines will use wide-body Boeing 787 and Airbus A350 aircraft for all the international flights.
Between April and June, the national flag carrier relaunched one-way flights from Vietnam to Seoul in South Korea, Tokyo in Japan and Sydney in Australia in a safe manner.
From January to March, Vietnam Airlines sustained some VND5 trillion in lost revenue. Last week, the airline signed an agreement with SeABank, SHB and MSB which offer VND4 trillion worth of refinancing loans to help the national flag carrier cope with losses caused by the Covid-19 pandemic.
TAG: