Vietnamese car brand kick-starts its branches in the US, Canada, France, Germany and Netherlands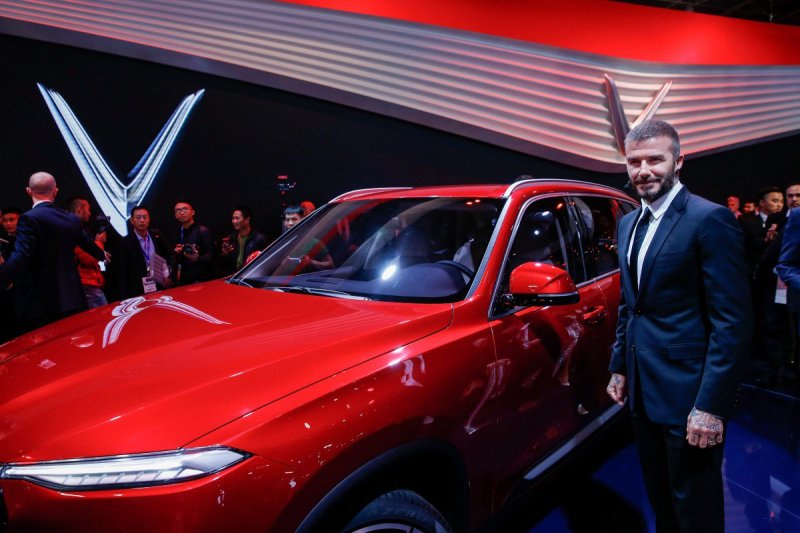 VinFast, the first Vietnamese car brand on Monday officially kick-starts its branches in the US, Canada, France, Germany and the Netherlands in preparation for its launch in those markets, moving closer towards the goal of becoming a global smart electric car company.
According to its plan, VinFast will officially launch its two smart electric car models VF e35 and VF e36 globally in March 2022. These are breakthrough electric SUVs with impressive exterior designs and top-of-the-range conveniences, meeting the highest safety standards set by NHTSA and EURO NCAP, Vietnam News Agency reported.
The US, Canada, France, Germany and the Netherlands have been considered key markets in VinFast's business expansion plans since its early days. For the past year, VinFast has set up apparatus and foundations for business operations in these countries.
In terms of personnel, as well as the core of Vietnamese senior managers, VinFast has also recruited automotive and business experts from leading car makers like Tesla, BMW, Porsche, Toyota, Nissan, etc. Together, they have developed an organization, expanded partnership networks and prepared for VinFast to enter the market.
Regarding business strategy, VinFast has designed plans based on each market's features. In Europe, VinFast will particularly focus on France, Germany and the Netherlands before moving onto other countries. VinFast's car models will be appropriately designed for customer needs and operating conditions in each country.
"With smart electric cars backed by VinFast's proven research and production capabilities, we are confident that VinFast can be a competitive contender with leading brands in the US today," said Jeremy Snyder, Chief Growth Officer of VinFast US, according to Vietnam News Agency.
VinFast is a LLC private automotive startup manufacturer headquartered in Vietnam which opened in 2017, a member of the conglomerate organization Vingroup. It is the first Vietnamese car brand attempting to hit global markets
Share this:
Facebook
LinkedIn
Reddit
Twitter
Email
Related
TAG: