Inflation still under control: meeting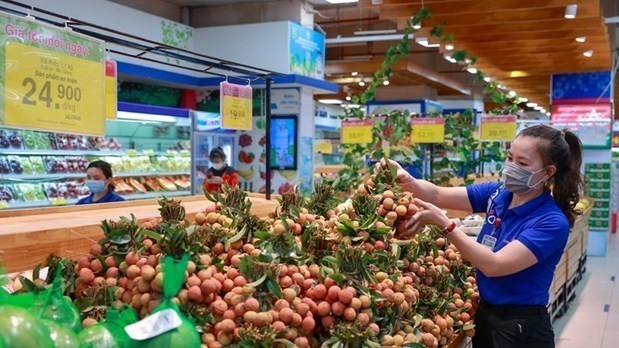 The country's consumer price index (CPI) in the first half of this year advanced 1.47 percent year-on-year, which is the lowest since from 2016. (Photo: VNA)   
NDO/VNA – Inflation is still under the Vietnamese Government's control although it is on the rise in many regions in the world, heard a meeting jointly held by the Institute of Economics and Finance (IEF) and the Finance Ministry in Hanoi on July 2.
The General Statistics Office (GSO) reported that the country's consumer price index (CPI) in the first half of this year advanced 1.47% year-on-year, which is the lowest since from 2016.
Nguyen Ba Minh, head of the IEF, said the Government's support packages for people and groups affected by the COVID-19 pandemic have helped to curb the index growth.
Besides, low basic inflation and dropping food prices have played a role in balancing the index, given the high prices of oil and gas and construction materials, according to Nguyen Duc Do, deputy head of the institute.
Nguyen Xuan Dinh, from the Price Management Department under the Finance Ministry, and other experts at the meeting shared the view that this year's index growth rate of 4% is within the Government's control.
However, they said, more attention is needed due to complexity in the second half of this year.
Do said if the CPI is maintained at around 0.27% in the remaining months of this year, inflation would rose from 2.41% at present to 3.28% at the end of this year, and this year's inflation would stand at 2.12%.
Inflation would average 2.53% this year if the CPI increases only 0.5% in the remaining months, he pointed to another scenario.
Other experts stressed the need to keep a close watch on prices of essential goods and control the prices of such products as steel, oil and gas, aviation and health care services, land and real estate.
The Price Management Department will also step up credit control in sectors with potential risks like real estate and stock market.
TAG: