Positions in top 10 public companies in 2021 affirm banking sector's growth potential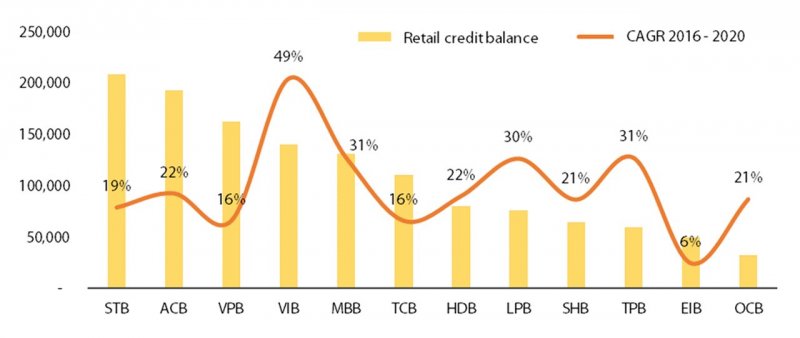 Retail credit balance and CAGR of Top Joint Stock Commercial Banks from 2016 - 2020.
The sector's strong self-improvement
The banking industry has been experiencing positive changes in recent years. The dynamic business model, the effective application of digital transformation and the significant improvement in internal strength have brought impressive business results.
In addition, the State Bank of Vietnam has accelerated the application of international risk management standards. That has contributed to improving the transparency of information, enhancing the prestige of local banks to domestic and international investors.
The below table with key financial indicators clearly show that the top six banks obviously stand out compared to the industry median performance.

Source: Audited financial reports of relevant banks from 2016 - 2020
TAG: