GDP up 5.64% in Jan-Jun amid impact of Covid-19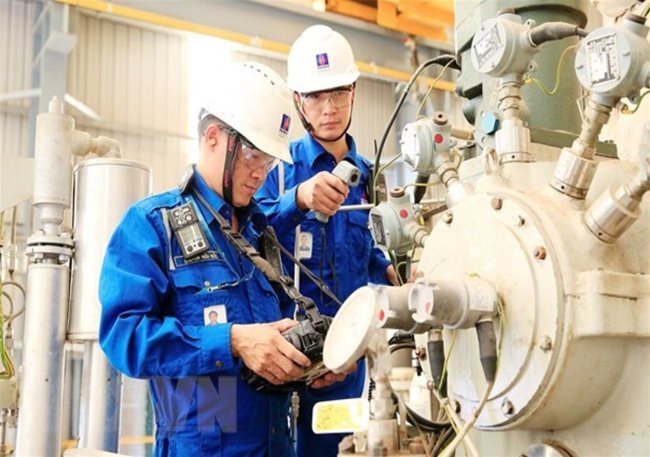 Employees at work at a factory. Vietnam's GDP in the first half of this year expanded an estimated 5.64% against the 1.8% rise seen in the same period of 2020 - PHOTO: VNA
HCMC - Vietnam's gross domestic product (GDP) in the first half of this year expanded an estimated 5.64% against the 1.8% rise seen in the same period of 2020, despite the impact of the Covid-19 pandemic, according to a report released by the General Statistics Office on June 29.
The first-half GDP expansion was driven by an 8.36% rise in industry and construction, a 3.96% improvement in services and a 3.82% pickup in agriculture, forestry and fishery. They contributed 59%, 32.8%, and 8.2%, respectively, to the overall economic growth rate.
The rise in industry and construction was supported by the strong growth of the processing and manufacturing sector, still hailed as the major driver of the economic growth, as the sector expanded by 11.4%. The industry sector grew by 9% year-on-year, while electricity production and distribution improved 8.2% and the construction sector rose by 5.6%.
The positive growth was a result of the efforts of the Government and residents in controlling the Covid-19 pandemic despite the resurgence of Covid-19 in several provinces and cities in late April, the local media reported.
Between April and June, the country's GDP grew by 6.61% year-on-year, with the industry and construction sector expanding 10.2%, the agro-forestry-aquaculture industry 4.1% and the service sector 4.3% over the same period last year.
TAG: