Danang offers low-interest loans to businesses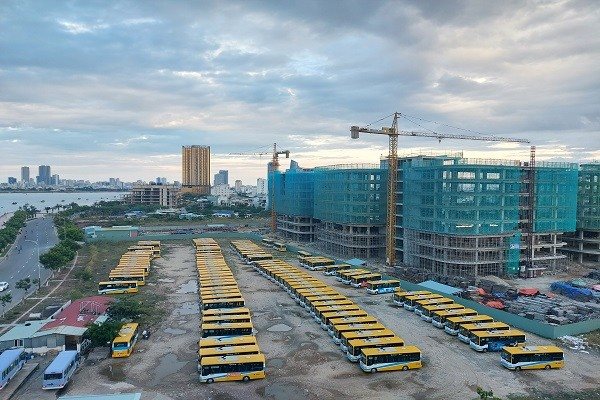 A corner of Danang downtown. Danang offers low-interest-rate loans to businesses to overcome difficulties - PHOTO: NHAN TAM
DANANG - Enterprises that now borrow money from the Danang City Development Investment Fund (DDIF) will enjoy a very low interest rates.
The minimum lending rate at DDIF has been reduced to 6.5%, 7% and 7.5% for three investment groups.
The first priority group consists of projects in eight sectors--industry, high tech, travel, environment, energy, housing, agriculture, fishery, transportation, information technology and telecommunications.
The second group is for projects in four industries – education, healthcare and pharmaceutical, culture and sports and others such as infrastructure investment, business incubation, logistics, commerce, nursing and aged care. The third group comprises other priority projects.
Doan Ngoc Vui, DDIF's Deputy Director, said after the first session of the People's Council meeting that kicked off on June 25, the new policy will officially be introduced to businesses.
"A special feature of the policy that fewer businesses may pay attention to is that the interest rate is for medium- and long-term investment loans," said Vui, adding that interest rates for medium- and long-term loans at banks are usually higher than short-term ones. However, the fund offers long-term loans with interest rates that are lower than short-term ones by banks, aimed at supporting investors.
Vui also shared that banks usually give preferential interest rates to businesses for the first year and apply floating interest rates in the remaining years. However, at DDIF, the interest rates are almost stable during the loan period. Moreover, interest rates are reduced when the market rate falls to help businesses comfortably invest in their projects.
In addition, investment portfolios are also expanded.
Previously, businesses that wanted to borrow money from the fund were required to have infrastructure investment projects; meanwhile, equipment bought must be associated with such projects. Now, enterprises can borrow money to buy equipment for transportation, construction and production.
DDIF will also offer loans for investment projects in tourist areas, the night-time economy, tourism, and residential development among others.
According to DDIF, by the end of 2020, the total operating capital of the fund was VND1,643 billion, up eight times compared to the time of its establishment, of which equity capital is valued at VND1,147 billion, while the mobilized capital (ODA, concessional loans from two international financial institutions, the French Development Agency and the World Bank) accounts for the balance.
TAG: