Increasing cashless payments pose security risks to users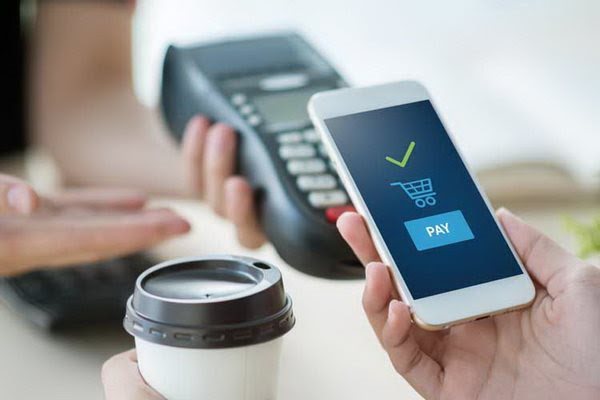 Security is the top concern among users when making online payments - PHOTO: KASPERSKY
HCMC – Although Vietnam is moving toward a cashless society, with many new methods of cashless payments being deployed widely, new technologies and applications come with their share of security risks to the users.
Data of the Payment Department of the State Bank of Vietnam showed that in the first quarter of 2021, 156.2 million transactions worth VND8,100 trillion were made via the Internet, increasing 55.9% in volume and 28.4% in value compared with the same period last year.
Besides, 395.05 million transactions worth VND4,600 trillion were made via mobile phones, surging 78% in volume and 103% in value year-on-year.
According to the Fintech and Digital Banking 2025 – Asia Pacific report by Backbase, mobile transactions are forecast to increase 400% in Vietnam by 2025, thanks to the booming digital economy.
The trend could be accelerated by the effects of the Covid-19 pandemic, together with the Government's policies that encourage digital transformation.
In March, the Government approved the pilot application of Mobile Money, a service that enables users to transfer and receive money as well as make payments for low-value goods and services through mobile accounts.
The pilot outcomes will be the basis for policymakers to draw and issue official regulations for the operation of mobile money services in Vietnam.
Together with e-wallets, credit cards and Internet banking, mobile money services are expected to make cashless payments more popular, even in rural and remote areas.
However, security risks come hand in hand with the surge in cashless payments. Many users have reported that they received malicious messages from cybercriminals disguised as banks in recent months.
The messages warned them of suspicious transactions related to their accounts and asked them to log into their accounts using a link provided in the message. Some users did so and lost their money.
According to Visa's Consumer Payment Attitudes study in Vietnam, up to 51% of Vietnamese consumers worry about their phones being infiltrated with malwares and viruses and 41% are concerned about information exposure when third parties gain unauthorized access to their devices. These are barriers to an even greater adoption of digital payments that have to be addressed by innovations built around security.
In 2020, Kaspersky blocked more than 673,000 phishing attempts aimed at small and medium sized businesses in 2020.
Phishing is a social engineering technique used by cybercriminals to steal information from a user's private computer, laptop or smartphone for stealing money or data.
"The increase in our reliance on e-wallets and mobile banking apps invites greater interest from cybercriminals who are almost always after our money and our confidential data. As a result, we see an increase in sophisticated smishing and phishing attempts targeted at mobile banking users," said Yeo Siang Tiong, general manager for Southeast Asia at Kaspersky.
"We expect more of these incidents in the future, hence it is important to secure your devices and be aware of the risks online as we embrace a digital society," he added.
TAG: