HoSE suspends trading over insecurity risk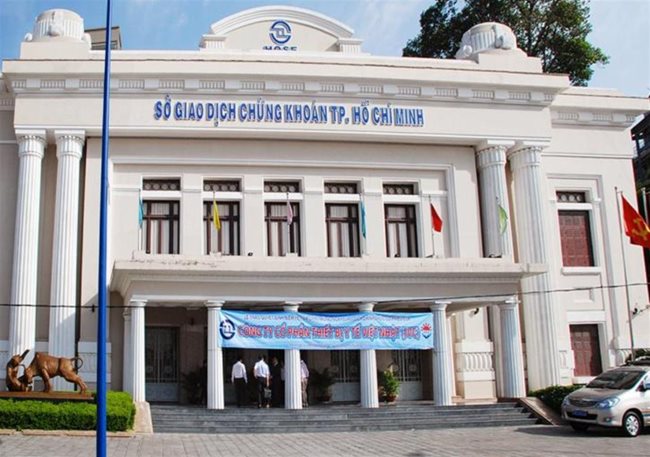 The Hochiminh Stock Exchange has suspended all trading activities this afternoon, June 1 - PHOTO: VNA
HCMC - The Hochiminh Stock Exchange (HoSE) has suspended all trading activities from this afternoon, June 1, as the liquidity on the bourse surged, posing a high risk to the system's security.
In the morning, the value of shares traded on the southern bourse exceeded VND21.7 trillion (US$930 million). Therefore, HoSE General Director Le Hai Tra proposed the State Securities Commission suspend the session in the afternoon, the local media reported. This is the first time that HoSE has taken the initiative to suspend a trading session.
Closing the morning session, the benchmark VN-Index added 9.73 points at 1,337.78 points. Some 629.4 million shares were traded. The stock prices today are their prices in the morning session.
The liquidity on the southern bourse has rocketed over the past few sessions after the VN-Index exceeded 1,300 points. In the morning session of the past two days, the trade value was nearly US$1 billion.
As a result of this incident, cash flow turned to the Hanoi Stock Exchange, helping liquidity on the northern bourse reach a new high of nearly VND5 trillion.
The HNX-Index rose 0.19%, or 0.61 points, to close the day at 318.47 points, with gaining stocks outnumbering decliners by 105 to 70. There were 221.4 million shares worth VND4,915 billion changing hands, rising 17.4% in volume and 11.3% in value compared with the previous session.
Securities stocks were the biggest gainers, with VND, ART, VIG and WSS shooting up to the ceiling prices. Besides, BSI, MBS and BVS soared 7% to VND21,400, 3.3% to VND28,000 and 3.5% to VND29,600, respectively.
The major contributors also included property firm CEO, housing firm NDN and petroleum stock PLC, which rose 4% to VND10,500, 5.9% to VND25,100 and 3.9% to VND26,800, respectively, and trade and investment company TNG, which shot up to the ceiling price at VND21,100.
In contrast, lender NVB and industrial development firm IDC experienced the steepest fall, closing the day down 8.6% to VND21,300 and 3.1% to VND37,400, respectively.
Lender SHB was the most actively traded stock on the northern bourse with 30.5 million shares changing hands, followed by petroleum stock PVS with 20.8 million shares and construction firm HUT with 17 million shares.
TAG: