Vietnamese carmaker acquires South Korean retail chain E-Mart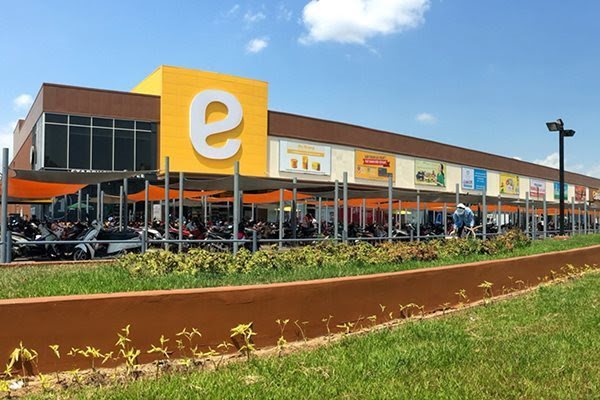 E-Mart supermarket in Go Vap District, HCMC - PHOTO: LE HOANG
HCMC - Vietnamese carmaker Truong Hai Auto Corporation (THACO) confirmed at its shareholders' meeting on May 31 that it had signed a contract to acquire the entire E-Mart Vietnam Co. from South Korean retail giant E-mart.
Nguyen Hung Minh, vice chairman of THACO, said the firm expects to complete the purchase within six months but did not reveal the value of the deal.
South Korea's largest retailer established E-mart Vietnam Co. in 2014 and opened the first E-Mart supermarket in HCMC's Go Vap District at the end of 2015. The supermarket, which is the only E-Mart supermarket that has been opened in Vietnam until now, was built on an area of 3 hectares at a cost of US$60 million.
In 2018, E-Mart bought another land lot in HCMC to prepare for the development of its second supermarket in Vietnam. However, the project has been delayed due to legal setbacks.
South Korean newspaper The Korea Times cited the retail giant as saying that it decided to withdraw from the Vietnamese market due to difficulties in expanding the business.
Under the deal, THACO will operate the chain as a franchisee and pay royalty to E-Mart. The automaker will also distribute E-Mart's No Brand products in Vietnam.
Minh said THACO has plans to open three E-Mart supermarkets next year and expand the chain to 11 supermarkets nationwide by 2025.
Tran Ba Duong, chairman of THACO, said the firm has chosen some locations in Thu Duc City, Go Vap District and Tay Ninh's Go Dau District for the construction of the new E-Mart supermarkets.
Before E-Mart, some other foreign retailers had fled from Vietnam due to severe competition. French retailer Casino Group sold its Big C supermarket chain in Vietnam to Thai conglomerate Central Group in 2016, while METRO Cash & Carry sold its retail chain to TCC Group in the same year.
Auchan, another French retailer, sold its local assets to Saigon Co.op in 2019.
TAG: