INSEE installs water pipes for residents in Kien Giang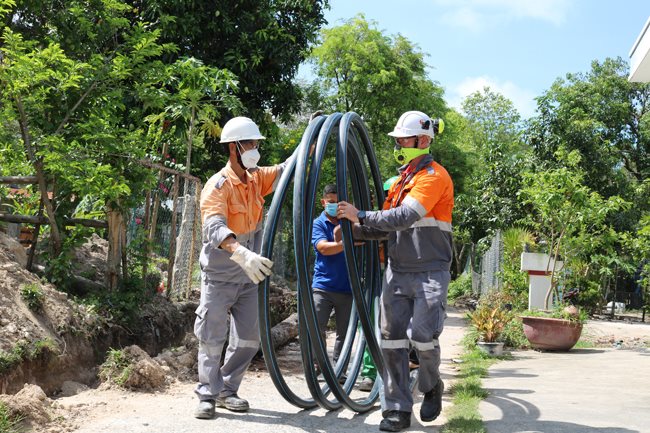 Volunteers install water pipelines in Ba Trai and Hon Trem Hamlets - PHOTOS: INSEE
The INSEE factory in the Hon Chong area of Kien Luong District, Kien Giang Province, a factory of INSEE Cement Company, has installed 700 meters of water pipelines for residents of Ba Trai and Hon Trem Hamlets, Binh An Commune, as part of the company's corporate social responsibility (CSR) activities aimed at improving the quality of life of households around its factory area.
On May 11, 2021, the company handed over the project to the local residents.
The project has received an enthusiastic response from INSEE's volunteers who installed the pipelines within just seven days from May 5 to 11. The project will help bring clean and stable water to more than 40 households around the Hon Chong Factory area.
Clean water has always been one of the most challenging issues facing the public for many years. According to the statistics and assessments of the Ministries of Health and Natural Resources and Environment, an average of 9,000 people die each year in Vietnam due to poor water and sanitation, and nearly 200,000 new cases of cancer have been reported partly due to their use of polluted water resources.
Many households in Ba Trai and Hon Trem Hamlets have not had running water for a long time. They are forced to use unhygienic water from rivers and wells for their daily activities.
In addition, they were constantly affected due to environmental impacts such as prolonged droughts or mangroves.
Therefore, INSEE Cement, more specifically, INSEE Hon Chong Factory, launched the project with a desire to provide local residents with a source of clean and stable water.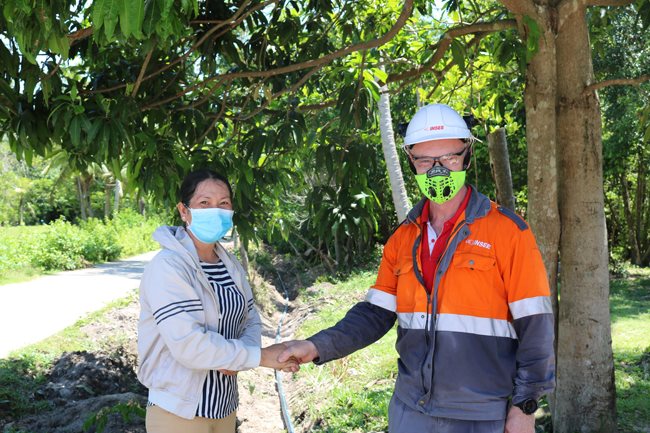 Andy White, director of INSEE Hon Chong Factory, shakes hands with a representative of Binh An Commune to hand over the project
TAG: