Digiworld and a busy year with CSR programs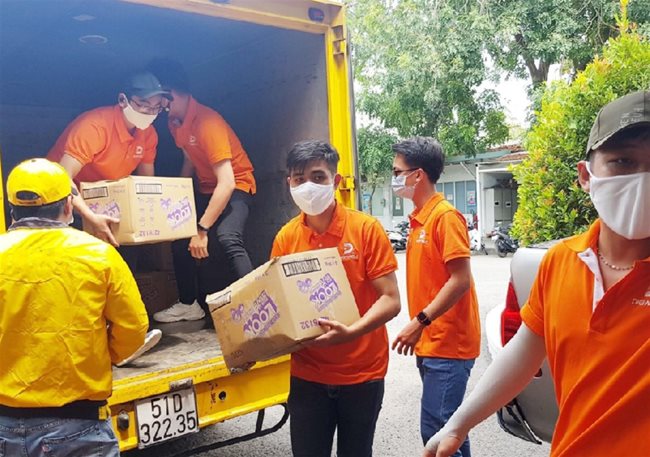 Digiworld's employees distribute necessities to a frontline hospital - PHOTOS: DIGIWORLD
HCMC – Vietnam has faced many challenges and uncertainties over the past year, including the Covid-19 pandemic, economic downturn, increased unemployment rate and natural disasters. In this context, this was a year that Digiworld JSC carried out the biggest number of corporate social responsibility (CSR) programs to help the community overcome difficulties.
With a thorough goal of becoming a business that develops sustainably, Digiworld has fostered its CSR activities with numerous meaningful and practical programs, contributing to the development of the community and the society.
Support for frontline health workers amid Covid-19
When the Covid-19 pandemic spread quickly in March 2020, Digiworld immediately donated 10 tons of necessities comprising toothbrushes, toothpaste, laundry liquid and fabric softener to frontline doctors and nurses to assist them in the fight against Covid-19.
The necessities were delivered to Hospital of Vietnam National University – Hanoi on March 20, the Military School of the Capital High Command and the National Hospital for Tropical Diseases on March 23 and the 115 Emergency Center of HCMC and the quarantine center of District 7 Hospital on March 25.
Digiworld's employees eagerly took part in the transport and delivery of the necessities to the hospitals. They also used their own money, out of compassion, to buy milk for doctors at the National Hospital for Tropical Diseases who were infected with Covid-19 while treating Covid-19 patients.
"We know that you have worked very hard. We know that you have spent many sleepless nights at the hospital. You have spent many days without a family meal. You sweat behind the face masks and protective gear. You have sacrificed so much for us and millions of Vietnamese people. We would like to say thank you for everything that you have done. You will not be alone in this fight. Your colleagues will take care of you. We and millions of Vietnamese people will always be by your side," the Digiworld staff said in a letter sent to frontline doctors and nurses.
"Run for green sprouts" program
The second marathon event named "Run for green sprouts" took place in SALA urban area in District 2, HCMC on January 24, 2021. The event attracted over 600 runners, comprising Digiworld's employees and partners, as well as their families and friends.
With over 600 participants, each equivalent to 1,000 green sprouts, Digiworld collaborated with the Community Service Center of HCMC to give 600,000 green sprouts to locals in Tay Giang, a mountainous district of Quang Nam Province.
Quang Nam was one of the central provinces hit the hardest by storms and floods late last year. The livelihoods of local residents have been severely affected after their houses and crops were destroyed.
The "Run for green sprouts" program aims to help the people in Quang Nam recover their production and stabilize their life after natural disasters.
Funding for the program came from Digiworld's budget and contribution from the runners as each of them donated VND200,000 at the marathon event.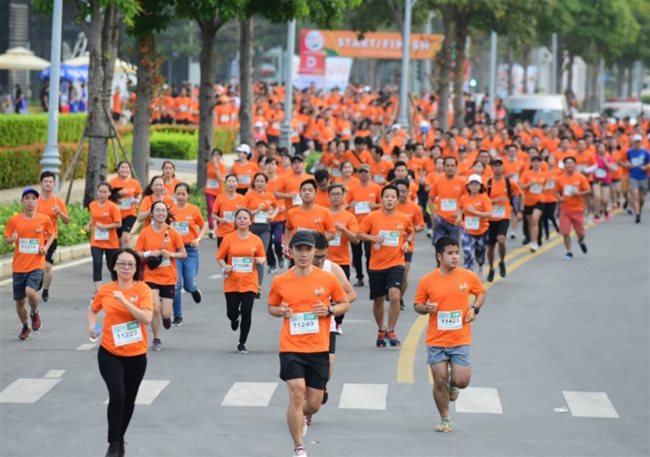 The second marathon event "Run for green sprouts" attracts over 600 runners
TAG: