Facing bankruptcy, taxi operators seek help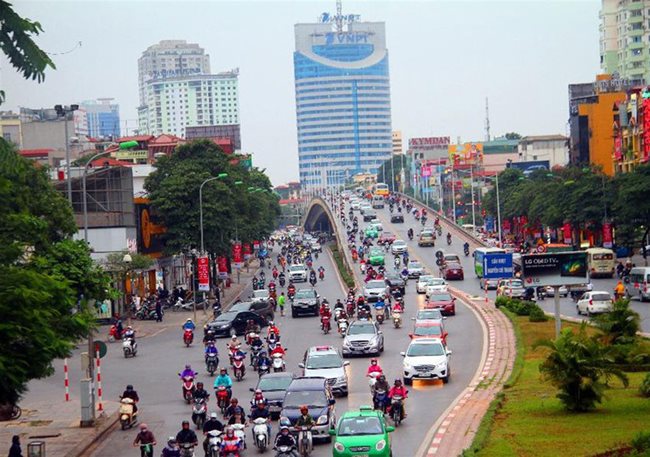 Taxi cabs and motorcycles seen on a street. The taxi associations of Hanoi, Danang and HCMC have written to Prime Minister Pham Minh Chinh asking for help – PHOTO: PLO
HCMC – The taxi associations of Hanoi, Danang and HCMC have written to Prime Minister Pham Minh Chinh asking for help as the Covid-19 pandemic has caused a serious decline in the number of taxi passengers by up to 90%, leaving them on the verge of bankruptcy.
Due to the steep decline in the number of passengers caused by the fourth wave of the coronavirus, taxi firms have seen their revenue plunge, while their employees have earned little income, Phap Luat Online reported.
As such, the associations proposed the prime minister lower the value added tax to 0% within six months for transport operators, while halving the registration fee for new vehicles for transport services.
Besides, the taxi associations expected the prime minister to direct banks to offer support and preferential policies related to loans to taxi firms, including cutting lending interest rates by 3 to 5 percentage points, restructuring loan payment deadlines and offering new loans.
In addition, the associations proposed allowing transport service providers to suspend the payment of social insurance until the end of 2021 and exempt them from road use fees until the end of December.
To help transport operators overcome the hardships, the Ministry of Transport proposed multiple support policies, including extending the validity of the Ministry of Finance's Circular 112, which extends the reduction of many fees until the end of 2021, and charging no fees for parking at airports, seaports and train stations.
TAG: