PM chairs meeting on medium-term public investment plan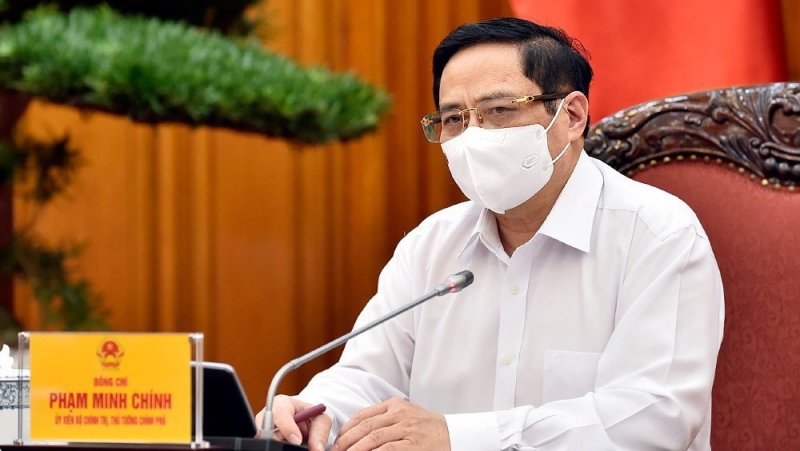 Prime Minister Pham Minh Chinh    
NDO - Prime Minister Pham Minh Chinh held a meeting with the relevant ministries and agencies on May 24 to update the report on the results of the implementation of medium-term public investment in the 2016-2020 period and outline the plans for the 2021-2025 period.
According to the Ministry of Planning and Investment (MPI), the total number of public investment projects (6,447) was cut to 5,397 and this number will continue to be reduced to around 5,000 projects in the 2021-2025 period.
Another update is that the total budget for medium-term public investment projects in the next five years will be VND2,870 trillion, up VND120 trillion compared to the previous estimate.
The MPI leader said that the rise in public investment capital has been sourced from savings from recurrent expenditures which will not increase total budget spending.
Compared to the 2016-2020 period, the budget allocated to localities in the 2021-2025 period will not only give priority to supporting disadvantaged, mountainous, border and ethnic minority areas but also ensure the development of pillar regions.
PM Pham Minh Chinh lauded the report from the MPI and the coordination with relevant agencies which helped the Government issue Directive No. 13/CT-TTg on speeding up and improving the quality of the formulation of medium-term public investment plans for the 2021-2025 period.
He also asked for the elimination of scattered, fragmented and unplanned investment and cumbersome procedures in order to promote the efficiency of public investment projects.
The government leader also suggested saving on recurrent expenditures in order to use the budget for development purposes with a focus on projects serving social security, health care, natural disaster prevention and others.
TAG: