Hanoi set to open 90-100 new bus routes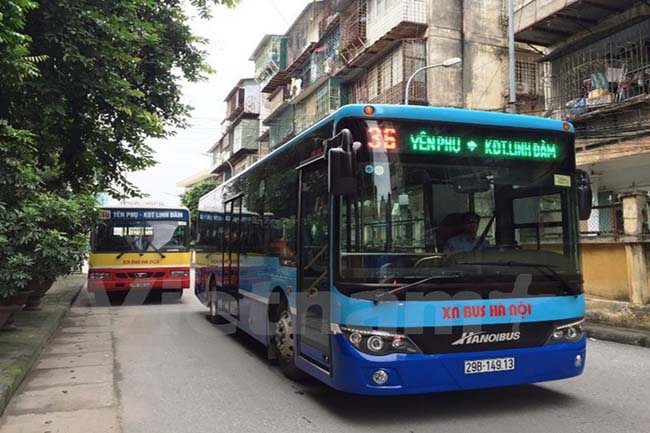 Two buses are seen traveling along a street in Hanoi. The capital city has planned to launch 90-100 new bus routes in the years to come to meet 16-18% of the passenger travel demand by 2025 – PHOTO: VNA
HCMC – The capital city of Hanoi has planned to introduce 90-100 new bus routes in the years to come to meet 16-18% of the passenger travel demand by 2025 and 25% by 2030. Of them, 10 new bus routes will serve students and workers.
Moreover, the city will expand bus services to more areas where the daily travel demand remains high and infrastructure facilities meet requirements to offer public transport services, reported Bnews.
As a main provider of public transport services in the city, the Hanoi Transport Corporation (Transerco) has over the years implemented many programs and projects to open more bus routes and enhance the connectivity between urban and suburban areas and improve public transport services.
During the 2016-2019 period, Transerco opened 33 new bus routes and expanded 15 of the existing bus lines. Some of them linked the city center with the Noi Bai International Airport and the bus rapid transit system. The services were also offered further to many outlying districts of the city.
In the upcoming period, Transerco will continue to work on plans to adjust and open bus routes to localities where bus services are not available and submit them to the municipal government and the relevant agencies for approval.
TAG: