Alibaba pours capital into Masan's subsidiary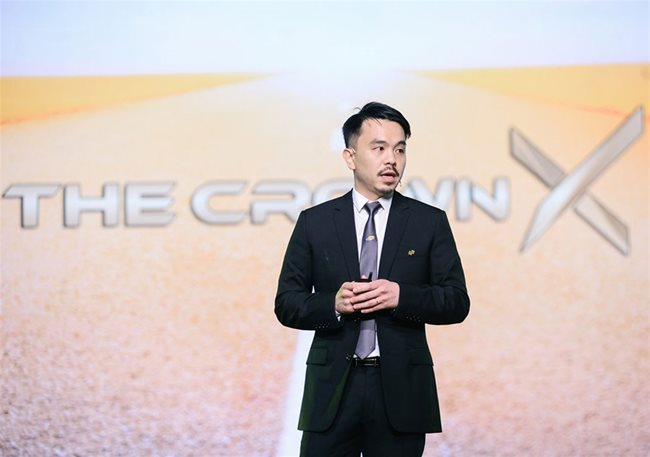 Danny Le, general director of Masan Group. Alibaba Group and Baring Private Equity Asia have signed a deal to purchase a 5.5% stake worth US$400 million in The CrownX, an indirect subsidiary of the Masan Group – PHOTO: MASAN GROUP
HCMC – Billionaire Jack Ma's Alibaba Group and Baring Private Equity Asia have signed a deal to purchase a 5.5% stake worth US$400 million in The CrownX, an indirect subsidiary of the Masan Group, via its new share issuance.
After the new share issuance and the stake acquisition, the ownership of Masan Group at The CrownX will stand at 80.2%.
A representative of Masan said that under the deal, The CrownX would cooperate with Lazada to boost digital transformation at the former, speed up the development of the offline-to-online retail market in Vietnam and expand its service to international customers.
"The deal is expected to develop The CrownX into an all-in-one platform that meets all the daily shopping demands of customers online and offline," said Danny Le, general director of Masan Group.
Janice Leow, managing director of Baring Private Equity Asia, said that the Vietnamese retail market had much potential for development, with the advantage of a young population.
"The CrownX is a potential firm in the digital technology, ecommerce and data analysis fields. Boosting digitalization is one of Baring Private Equity Asia's priorities in The CrownX," said Leow.
Essentials account for 50% of goods in the retail market in Vietnam and 25% of Vietnamese residents' consumer spending. However, customers' access to essential goods via online channels and platforms remained limited.
Masan targets the total revenue from the online sale of The CrownX to reach at least 5% of its total sales in the coming months.
TAG: