High costs causing woes to business performance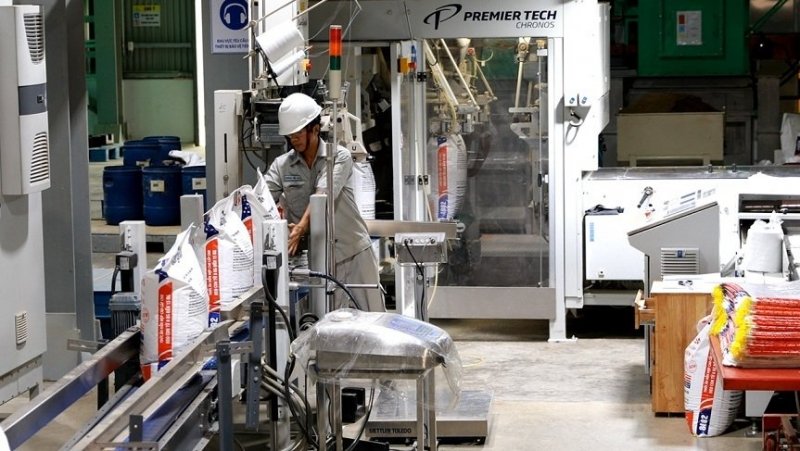 The business community is in critical need of improvements in administrative procedures   
NDO - Though Vietnam has been making major efforts to ameliorate administrative procedures in the aim to lure in more investment and spur on businesses' confidence, a series of obstructions still remain, hampering the country's efforts to realise its national development goals.
Nguyen Van Dung, director of a Chinese-invested auto-manufacturing firm in a northern province near Hanoi, has spent two years and a big bribe for local officers to accomplish construction-related procedures before placing the US$50 million project into operation.
"All procedures have been very complicated, and I have had to pay unofficial costs for the officers in a bid to have my project approved. Completing investment-related procedures, in addition to construction permits, has become a big obsession for enterprises and investors," Dung said, refusing to name his company or the province that is home to his project. "For example, it has taken us four months to obtain a fire prevention certificate."
In another case, Nguyen Thi Tuat, director of a company specialised in rice trading in Hanoi's Bac Tu Liem District, said it had taken her company six months to complete construction-related procedures in a north-central province.
"Businesses have got tired of such complicated procedures. They are quite cumbersome, not to mention some unofficial costs," Tuat lamented. "A construction project is subject to so many laws, with many types of documents needing to be approved, including property business, housing, construction, and labour, and the Civil Law as well, in addition to many sub-law documents."
Difficulties remain
Difficulties such as those hitting Dung's and Tuat's companies have been generally reflected in the Administrative Procedures Compliance Costs Index (APCI) 2020 report that was recently released in Hanoi by the Government Office and United States Agency for International Development.
The APCI quantifies the cost that individuals and enterprises must pay in order to comply with administrative procedures as per current regulations. Such cost includes both financial as well time spent to complete the procedures.
To quantify the cost, close to 3,000 businesses and many state management agencies had been surveyed over administrative procedures in the second half of 2019 in 63 provinces and cities. The survey delved into eight groups of key procedures, including investment; cross-border trading transactions; start-up/business registration; environment; business license and work permits; land; construction; taxes; and specialised inspection.
Of these groups, the APCI 2020 index for investment-related procedures hit 76.5 out of the maximum 100 points. According to a report, with the total average compliance cost at VND9.15 million (US$397.8), the group of investment-related procedures is quite high.
Based on region, the largest amount – VND10.9 million (US$473.9) on average - stems from businesses situated outside the country's key economic regions.
When it comes to direct cost, on average, each enterprise must pay VND1.8 million (US$78.2) for each of the procedures.
In addition, each business has had to use a high number of 36.1 working hours to process each of investment procedure. Bac Ninh Province was ranked first (7.8 hours), whereas provinces and cities in the southern key economic region performed the worst (31.9 hours).
Among the steps for processing these procedures, preparation of investment dossiers has taken the most time, accounting for 50.7% of total time for all investment procedures. Specifically, the enterprise must earmark 18.3 out of the total 33.8 hours for preparing the dossiers.
According to the APCI 2020 report, investment-related policies are now inconsistent, making it difficult for businesses to conduct investment-related procedures. The report cited many businesses as saying that the appraisal of dossiers is subject to many ministries, which function differently in implementing procedures.
"Each unit has its own requirements, lengthening the time for dossier preparation, but not satisfying requirements of all units," the report said. "Furthermore, investment policies of localities have changed so much, but failed to be publicised, causing difficulties for dossier preparations."
Thus, if these impediments fail to be removed, businesses will not be able to grow strongly and Vietnam will not have a strong economy with desired growth and will not be unable to attract more investment.
In August 2019, the Politburo enacted Resolution No.50-NQ/TW on providing orientations for completing institutions and policies and improving the quality and efficiency of foreign investment cooperation by 2030. The resolution stated, "It is necessary to promulgate prioritised policies with international competitiveness in order to attract big investment projects and national key projects. […], and to woo strategic investors, multinational groups who will establish their headquarters and research and development centres, and innovation centres in Vietnam."
"Given foreign investment flows are shifting in a direction favourable for Vietnam, we must create all possible best conditions to investors," Dung said. "Unofficial costs not only increase compliance costs, but also upset the domestic business environment, discouraging foreign investors and firms wanting to do business in Vietnam on an equal basis with and cooperate with Vietnamese enterprises."
New goals
Vietnam surprised the whole world by its impressive control of COVID-19 and its inspiring economic growth rate of 2.91% in 2020, and an average annual 6.8% in the 2016-2019 period, making the country one of the world's top 10 nations with the highest growth and also one of the 16 most successful emerging economies in the globe in 2020.
On January 1, 2021, former Prime Minister Nguyen Xuan Phuc inked and promulgated the government's Resolution 01/NQ-CP on key tasks and solutions for the implementation of socio-economic development plan and state budget estimates for 2021. Under this resolution, a goal of about 6% in economic growth has been set by the National Assembly and about 6.5% by the government.
At the recent 13th National Party Congress, the Party released a hallmark resolution, specifying a number of strategic breakthroughs for the country to become a developing country with modernity-oriented industrial development by 2025 with per capita GDP of US$4,700-5,000; a developing nation by 2030 with modern industrial development and upper-middle income; and a developed economy with high income by 2045 – meaning GDP of US$2.5 trillion and per capita income of about US$18,000 a year.
To this end, one of the strategic breakthroughs will be "to create a good system of laws, mechanisms, and policies, while establishing a favourable, healthy, and fair investment and business environment for enterprises of all economic sectors, with the promotion of innovation and the mobilisation, management, and effective use of all resources for development - especially land, finance, and public-private partnerships."
Expectations
Working and living in Vietnam for years, Tomaso Andreatta, representative of the European Chamber of Commerce in Vietnam, has been expecting more improvement in policies in service of the business community in the country. He cited facilitating pharmaceutical companies' operations and supply of medicines to Vietnam as an example.
"We appreciate the support of the government and the Ministry of Health (MoH) in facilitating the operations of pharmaceutical companies and ensuring the supply of medicines to Vietnam. The draft circular amending several circulars by the MoH is a clear example of this, and will provide temporary solutions for businesses today," Andreatt said.
"We look forward to continuing positive dialogues with the government and the MoH towards the revision of drug registration regulations. In doing so, we can help to ensure the quality and safety of medicines for patient treatment, and enable the smooth implementation of the drug registration timelines set out in the Law on Pharmacy and its guiding regulations, which are widely appreciated."
Adam Sitkoff, executive director of the American Chamber of Commerce (AmCham) in Hanoi, also said that the government's efforts to improve Vietnam's competitiveness and business climate continue.
"The business community continues to work with our partners in the government on ways to improve the business and investment climate and to attract new investment that will strengthen Vietnam's post-pandemic economic recovery," Sitkoff said.
According to Sitkoff, setting good policies that enable the use of mobile wallets and other electronic payment systems can help facilitate more productive e-commerce and reduce opportunities for corruption and fraud. Accelerated implementation of these digital economy objectives can permanently reduce administrative costs and time burdens for both the government and all businesses, and will thus attract new investors looking for global standards and ease of doing business.
"We also need to ensure a favourable climate for existing investors and appreciate that the government has prioritised administrative reform to improve ease of doing business. It is critical that all companies and investors encounter a fair, transparent, predictable, and streamlined regulatory environment that values innovation - not only to attract new investment, but also to maintain and grow the investment that is already here," Sitkoff said.
As for Nguyen Van Dung, director of a Chinese-invested auto-manufacturing firm in the northern province near Hanoi, he said that all enterprises like his are expected more improvements in the domestic business and investment climate.
"We hope that the new government recently elected will take more drastic action to support the business community in general and each enterprise like mine in particular," Dung said. "This will help the economy to achieve its desired goals."
CONG THANH
TAG: