Number of passengers at Noi Bai Airport plunges due to Covid-19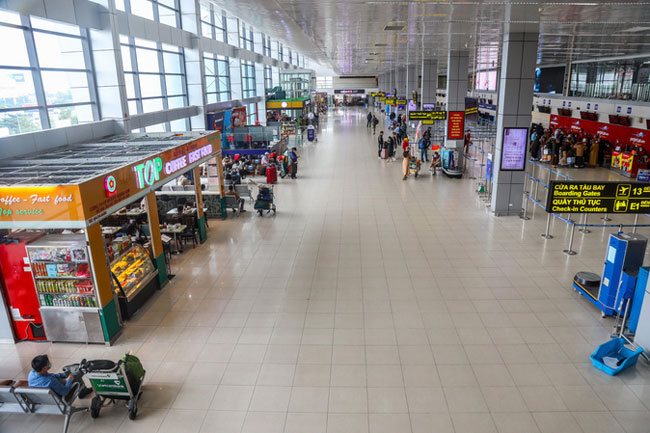 Few passengers are seen at the Noi Bai International Airport. The number of passengers passing through the Hanoi-based airport has declined sharply due to the new coronavirus wave – PHOTO: NLDO
HCMC – The number of passengers passing through the Hanoi-based Noi Bai International Airport has declined by two-thirds compared to the peak period of April, due to the new coronavirus wave.
Statistics from the airport indicated that over the past six days, the airport maintained an average of 210 flights each day, with some 22,000 passengers on board. On May 8, 160 flights took off and landed at the Noi Bai International Airport, transporting some 17,000 passengers, while the northern region's largest airport saw 22,000 passengers go through on May 9.
On the peak days of the April 30 holiday, the airport served some 420 flights and 64,000 passengers each day. Before the new wave of Covid-19, on normal days, some 50,000 passengers went through the airport each day.
The decline in the number of air passengers at the airport was attributed to flight cancellations over fears of the Covid-19 spread. The local airlines have reported a surge in flight cancellations, while some flights on the North-South air route have met 50%-60% of their seating occupancy.
Due to the complicated development of Covid-19, the Noi Bai International Airport asked employees and passengers to strictly follow Covid-19 safety protocols, the local media reported.
The Airports Corporation of Vietnam also told local airports to team up with the provincial and city centers for Disease Control, units and firms to conduct contact tracing if a Covid-19 case or suspected case is detected at the airports.
TAG: