The risks of corporate bonds
The volume of corporate bonds without collateral or guaranteed only by shares issued in the first quarter of 2021 accounted for a large proportion, with a large part owned by real estate firms. This poses a significant risk.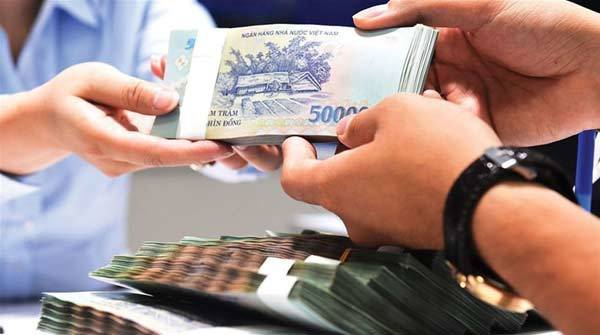 The latest report on the market of corporate bonds in the first quarter of 2021 by SSI Securities Company shows that the total amount of bonds issued was valued VND37.4 trillion, down 23.9% compared to the same period last year. Of which, nearly VND7 trillion were bonds issued to the public, accounting for 18.7% of the total volume, higher than the average rate of only 5.1% of the entire 2020.
In the first quarter of 2021, real estate businesses issued VND23.15 trillion of bonds, down 5% year on year, but the figure accounted for up to 61.9% of the total issuance volume of the whole market. Commercial banks issued VND1.24 trillion, only 3.3%. Securities companies and non-bank financial institutions issued VND2,538 billion, accounting for 6.8%. Infrastructure development enterprises issued VND1,150 billion, accounting for 3.1%. Energy and minerals enterprises issued VND1,693 billion, accounting for 4.5%.
Ranking first for issuing corporate bonds in Q1/2021 were real estate companies. Enterprises in the field of manufacturing and processing sectors accounted for a very small proportion, so they were not named in the list.
The report also said that more than half (50.2%) of the total volume of corporate bonds issued in Q1/2021 were without collateral or guaranteed only by stock.
Specifically, corporate bonds issued without collateral worth VND15.3 trillion accounted for 41%, of which the real estate sector accounted for VND7 trillion. Corporate bonds worth VND3.4 trillion, accounting for 9.2%, were guaranteed by stocks. Of the total amount of corporate bonds issued in Q1/2021, only 17.4% were secured by real estate; 17.2% by assets; and 14.7% partly by property.
Experts said that bonds without collateral have great potential risks for investors. Bonds guaranteed by shares are not much safer.
It is predicted that the value of corporate bonds issued in the remaining time of 2021 will increase compared to the first quarter.
The issuance of corporate bonds has been tightened. However, bond issuers are still not supervised in terms of disbursement and usage of the capital raised via bonds.
Financial experts say that bonds of real estate firms account for a high proportion in portfolio maturing in the next three years, while the solvency of the bond issuing companies depends on the recovery of the real estate market. If the production and business situation is good, and the real estate market develops smoothly, bond issuers can fulfill their obligations to investors and vice versa.
Tran Thuy
TAG: