VinSmart stops smartphone and TV manufacturing
Vingroup, Vietnam's largest private conglomerate, has unveiled plans for its subsidiary VinSmart to halt the manufacturing of televisions and smartphones to concentrate on developing electronic products and other components for VinFast cars.
Vingroup has made an official announcement on halting research and manufacturing of televisions and mobile phones to focus its resources on developing electronic products and "Infotainment" features for VinFast cars and smart houses.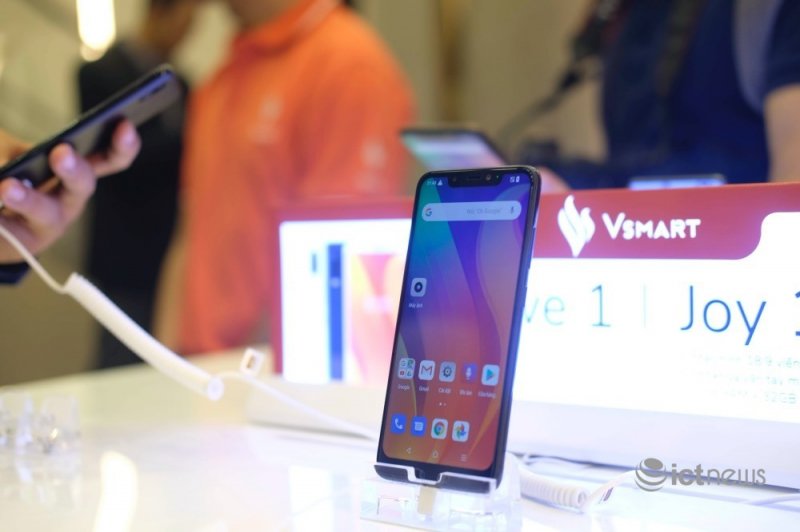 The first Vsmart phone models launched in Vietnam. (Photo: Hai Dang)
The focus wi be the development of information - entertainment - service (Infotainment) features for VinFast cars. With nearly 150 Infotainment features that are coming soon, VinFast cars will bring different conveniences, creating a competitive advantage in the global auto market.
The group will also focus on the research, design and manufacture of electronic components, battery cells, complete battery systems and electric motors of all kinds, in order to increase localization rates and ensure a high-quality supply for VinFast.
In addition to focusing heavily on VinFast, VinSmart, a subsidiary of Vingroup, will also continue to promote current research on smart cities - smart homes and related IoT (Internet of things) devices to bring superior living experiences to customers.
VinSmart will continue to manufacture existing smart phones and televisions until the end of the product's life cycle. After that, part of the factory will be used to outsource and the remaining part will be expanded and adjusted to produce new products.
Regarding the products sold to the market, VinSmart has committed to maintain the warranty, repair and care policies until customers no longer use the products. In particular, part of the phone software design department will continue to research to upgrade and update Vsmart phones that have been sold to the market.
VinSmart was born in June 2018, starting with the production of Vsmart brand smartphones. After nearly three years of development, Vsmart has introduced to the market 19 phone models and 5 TV models.
Vsmart phones once ranked third in the Vietnamese smartphone market, holding over 15% of the market share. According to the latest report, Vsmart accounted for about 9% market share in the first quarter of this year.
Hai Dang
TAG: