Vingroup to halt smartphone manufacture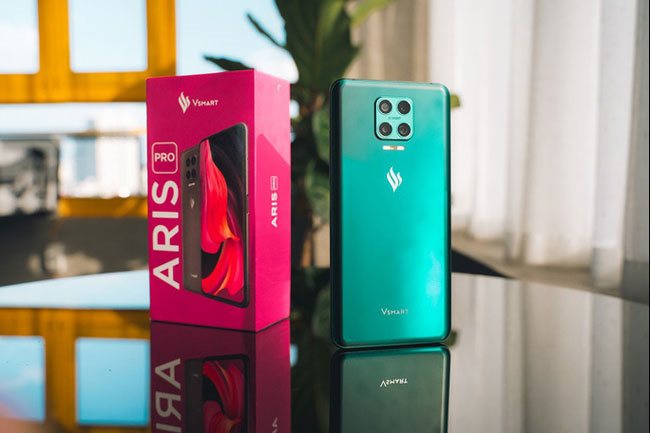 A Vsmart phone. VinSmart, a subsidiary of Vingroup, will stop manufacturing TVs and smartphones to focus on developing VinFast cars – PHOTO: NLDO
HCMC – VinSmart, a subsidiary of Vingroup, will stop manufacturing TVs and smartphones to focus on developing electronic products and infotainment systems for VinFast cars, Vingroup announced on May 9.
The move was aimed at making VinFast one of the world's leading smart electric cars, the local media reported.
The manufacture of smartphones or smart TVs no longer brings about breakthroughs and creates value for customers, while the investment in smart cars and homes will offer multiple benefits, said Nguyen Viet Quang, vice chairman and general director of Vingroup.
As such, the firm was determined to focus on the spearhead industry, he added.
The infotainment system with 150 functions will be equipped for VinFast cars, raising the competitiveness of the vehicles in the global market.
Apart from the infotainment system, the firm will also focus on manufacturing electronic accessories, electric batteries and electric engines to improve the localization rate and ensure sufficient high-quality supply for VinFast.
Besides, VinSmart will continue its research in smart cities, smart houses and the Internet of Things equipment to offer outstanding experiences to customers.
Quang said that VinSmart's plants would continue producing smart phones and TVs until the end of their life cycles, and after that, part of the plants would offer outsourcing services while the rest of the plants would be used to manufacture new products.
As for its sold products, VinSmart pledged to keep warranty and maintenance services and policies unchanged until customers stop using the products, Quang said.
Vingroup had earlier said that it would gather strength from VinFast research institutes in foreign countries to develop smart cars, while it would gradually withdraw from the retail, agriculture and aviation segments.
Established in June 2018, VinSmart was set to specialize in manufacturing Vsmart phones. After three years of operations, the Vsmart phone was listed among the top three Vietnamese smartphones.
TAG: