Vietnamese meat exports to RoK market enjoy surge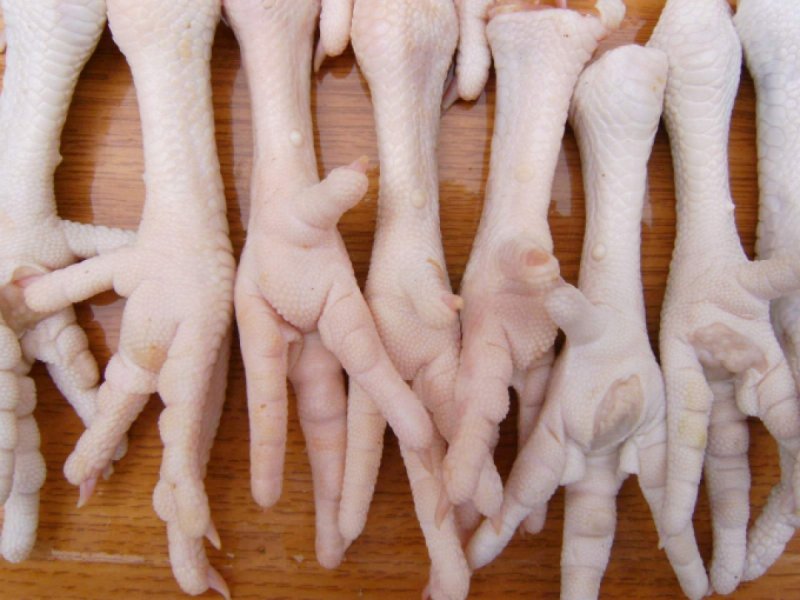 Chicken feet are among Vietnam's major meat products exported to the Republic of Korea
February saw the country rake in US$1.34 million from shipping meat and meat products to the RoK market, representing an increase of 197.9% over January, as well as marking an annual rise of 256.5%.
As a result, the RoK made up 19.3% of Vietnam's total meat export value in February, the highest export rate for Vietnamese livestock products to this market.
Major export items throughout February include frozen chicken and duck feet which account for 77.3% of the country's total export value of livestock products to the RoK.
During the two-month period, the RoK increased its imports of poultry products to compensate the domestic supply source which has been negatively impacted by avian flu since the end of last year.
Veitnam also exported other products such as frog meat and processed meat to the RoK market. 
VOV
TAG: