Vietnam acts against Australian firm's premium rice trademark registration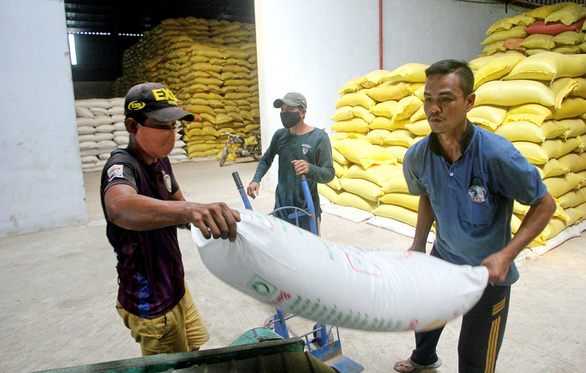 Following several American enterprises, an Australian company has registered Vietnam's ST24 and ST25 rice varieties for trademark protection in Australia, prompting the Southeast Asian country to proceed with measures to deal with such registration.
The Australian enterprise, T&L Global Foods Supply Pty Ltd, submitted its application for registering these varieties as the "Rice; Best Rice of the World," on April 22, Vietnam's Ministry of Industry and Trade said on Monday.
It will take months for Australian authorities to examine this registration, the ministry said, adding that the Vietnam Trade Office in Australia has taken urgent measures to cope with the situation.
Nguyen Phu Hoa, head of the office, has actively contacted the leader of the Australian company to discuss the matter.
The leader of T&L Global Foods Supply Pty Ltd Company showed goodwill in dealing with the issue and will check with the company's trademark division about such registration, the office reported.
The agency has also issued an official letter to Australia's Intellectual Property Office (IP Australia) along with necessary documents and images to clarify that the two varieties were created by a Vietnamese agricultural engineer, Ho Quang Cua, and that they have been registered for trademark protection in Vietnam.
The ST24 and ST25 grains have been produced from the varieties with the same names and they have won prizes at international rice contests, the Vietnam Trade Office in Australia said, emphasizing that these rice products have been known and circulated broadly in many countries in the world, including Australia.
These facts are truths that cannot be refuted, the office asserted.
It has also consulted its lawyers in Australia to prepare the next steps in accordance with IP Australia's regulations.
It is essential to accelerate all necessary procedures to protect the varieties from such similar registrations in the future, the office said, adding that it has contacted Cua for coordinating their actions.
The office has also requested the IP Australia to duly consider and settle the matter so as to avoid any possible disputes that may affect ST24 and ST25 rice exports from Vietnam to Australia.
As reported by the Ministry of Industry and Trade, rice exports from Vietnam to Australia increased 66 percent year on year to reach more than US$4.7 million in the first quarter of this year.
Cua has been proceeding with the trademark protection registration for the ST25 rice in the U.S. since last month, a move coming after five American firms had made such registration in July 2020.
The ST25 variety was honored as the best rice in the world at the 2019 World's Best Rice contest while the ST24 won second prize at a similar contest in Macau, China in 2017.
TAG: