Japan targets Vietnam for first ASEAN oil sharing deal
Japan aims to bring Vietnam into what will be its first oil-sharing deal with a Southeast Asian nation, a government source told Nikkei Asia.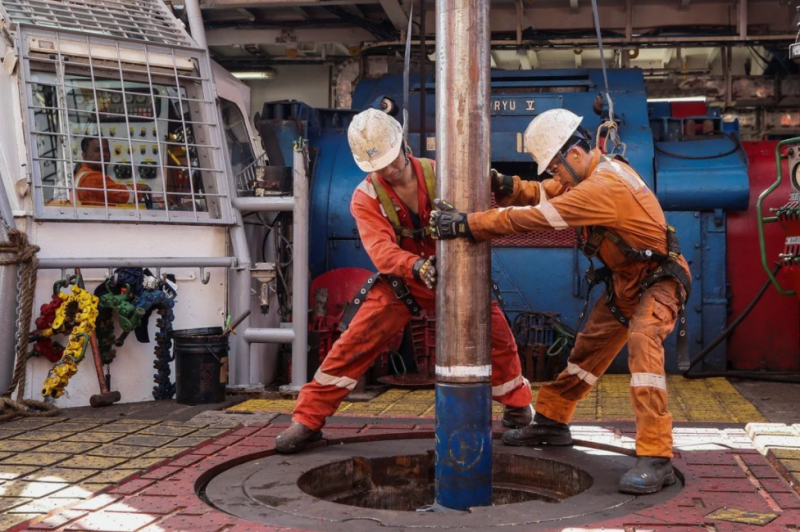 Employees of a joint Vietnam-Japan deepwater drilling platform in the South China Sea off the coast of Vung Tau, Vietnam. (Photo: Reuters)
As Tokyo seeks to ensure an uninterrupted supply of petroleum to overseas supply chains in the event of a disruption, Vietnam is targeted in Japan's first ASEAN oil-sharing deal, said Nikkei Asia in an article published on April 21.
The deal is part of Japan's attempt to build oil-sharing arrangements with Associations of Southeast Asian Nations members. Under one proposal, each participant would build up individual reserves of crude oil, along with gasoline, diesel fuel, and other petroleum products, to prepare for disruptions in supplies.
Both Japan and ASEAN countries rely heavily on Middle Eastern oil. More than 60% of crude shipments to the Asia-Pacific region come from the Middle East, according to BP. The vulnerability of these flows to stoppages was underscored last month when a massive cargo ship became stuck in the Suez Canal disrupting supply chains, from cattle to crude. This is a risk faced by Japanese automakers and other manufacturers with operations in Southeast Asia.
The Japanese government has first approached Vietnam with an oil-sharing proposal. Once the coronavirus pandemic has eased, Tokyo aims to begin active discussions with the goal of reaching an agreement at an early date.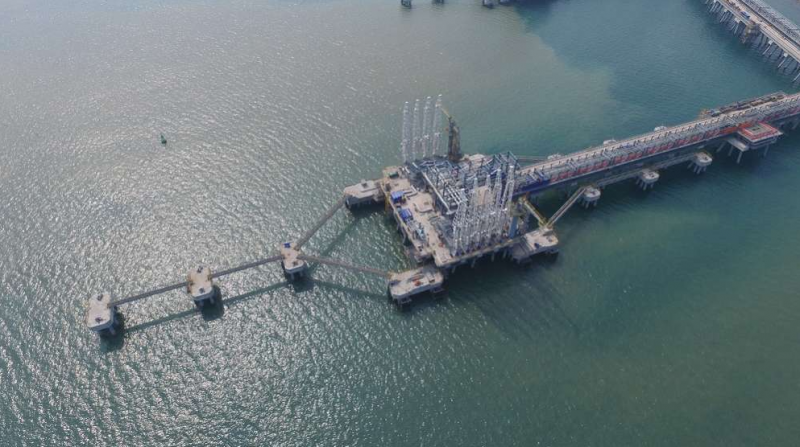 Vietnam and Japan representatives both agreed that the Nghi Son (Thanh Hoa) oil refinery is significant to both sides. (Photo: Nippon)
In the 4th meeting of the Vietnam-Japan Joint Committee on Cooperation in Industry, Trade and Energy was held in Hanoi in August 2020, Vietnam and Japan representatives both agreed that the Nghi Son (Thanh Hoa) oil refinery is significant to both sides, and suggested the Vietnamese and Japanese governments facilitate the implementation of the project. They also agree to step up oil and gas cooperation and promote energy-related policies to meet the increasing demand for energy, according to Vietnam Investment Review.
Since constructing the Da Nhim Hydroelectric Plant in the 1960s, Japan has assisted Vietnam in infrastructure reconstruction and economic growth. Japan's ODA for the energy sector totaled 493.9 billion yen (commitment) from 1992 to 2011, and it was the second-largest sector with a 23.8% share following the transportation sector. Japan has also provided support for Vietnam to develop a comprehensive plan for energy conservation, said JICA.
Last month, the state-backed Japan Oil, Gas and Metals National Corp., or Jogmec, joined the International Energy Agency and other groups to hold a meeting with representatives from eight ASEAN governments. There, the Japanese side petitioned for a common understanding of the importance of oil reserves and cooperation.
Asia in particular is expected to exhibit ample economic growth and a surge in petroleum demand. Meanwhile, Japan is providing assistance for the adoption of technology, such as renewable energy sources, that will reduce the volume of greenhouse gases in the medium to long term.
Valerie Mai
TAG: