Gasoline prices fall for first time in 2021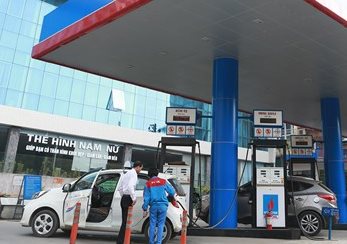 A car is refilled at a gas station. Domestic fuel retail prices have been revised down for the first time in 2021 – PHOTO: VNA
HCMC - The retail prices of gasoline have been revised down for the first time this year, according to an announcement jointly issued by the Ministries of Industry-Trade and Finance.
From 4:30 p.m. today, April 12, the bio-fuel E5 RON92 price dropped by VND45 per liter to VND17,806, while RON95 petrol is now priced at VND18,970 per liter, down VND76.
The retail prices of diesel oil and kerosene also fell VND102 per liter to VND14,141 and VND177 per liter to VND12,827, respectively, and that of heavy fuel oil dropped VND70 per kilogram to VND13,687.
During this fuel price adjustment, the two ministries decided not to extract money for any fuels to replenish the national fuel price stabilization fund.
Meanwhile, local fuel traders were allowed to tap the fund at VND1,800 for each liter of E5 bio-fuel sold to customers, VND950 for each liter of RON95 petrol, VND250 for each liter of diesel oil, VND300 for each liter of kerosene and VND500 for each kilogram of heavy fuel oil.
TAG: