LG to sell smartphone plant in Vietnam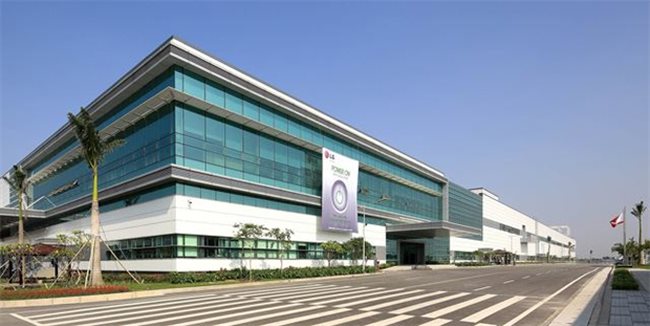 An LG manufacturing plant in Haiphong City, Vietnam. LG Electronics reportedly wants to sell off its smartphone manufacturing plant in Vietnam's Haiphong City for over 100 billion Korean won, or over US$89 million – PHOTO: COURTESY OF LG
HCMC – South Korea's LG Electronics reportedly wants to sell off its smartphone manufacturing plant in Vietnam's Haiphong City for over 100 billion Korean won, or over US$89 million. If the deal fails, LG will liquidate the site where the plant is located to recoup its investment.
According to Business Korea, following an announcement to withdraw from the smartphone market, LG will initiate the next steps to shut down its smartphone plants in Vietnam, Brazil and China. Of them, the one in Haiphong is the biggest of its kind of LG.
The Vietnam-based plant churns out some 10 million handset devices on average per year, accounting for a half of LG's global output of smartphones.
Business Korea said that it could be impossible for LG to sell the Vietnam-based plant at the expected price as it was too high, adding that Vietnamese phone makers have already established their own phone production chains.
A source from The Korea Herald revealed that as its efforts to sell the smartphone business failed, LG is considering all the possible measures to fully tap the potential of its existing plants, and some of the plants may switch to manufacturing other products.
The South Korean media also noted that LG exiting the smartphone market and closing its manufacturing plants could trigger a wave of unemployment at locations where it operates. In late February, following a rumor that LG sold off its plant in Brazil, a managing director and many employees there reportedly went on a strike due to concerns over their jobs.
In Vietnam, LG operates three major plants in Haiphong. The LG Electronics plant manufactures smartphones, TVs, air conditioners, vacuums, washing machines and refrigerators. The LG Innotek Vietnam specializes in making camera modules and electronic components. The LG Display plant manufactures screens.
TAG: