Number of new stock accounts in March hits record high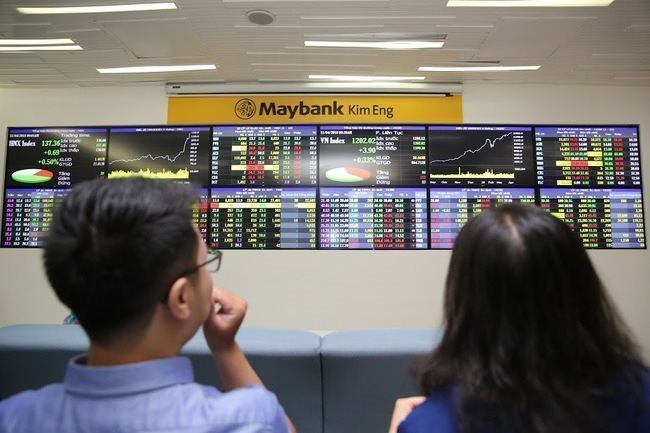 Investors watch the stock prices at the Maybank Kim Eng Securities Company. The number of new stock accounts that were opened in March hit a new record high - PHOTO: THANH HOA
HCMC – The Vietnamese stock market saw nearly 113,900 new stock trading accounts opened last month, the highest since the establishment of the local stock exchange, according to the Vietnam Securities Depository.
Earlier, the highest number of stock accounts was over 86,100, opened in January this year, news site Vietnamplus reported.
As of last month, the Vietnamese stock market had more than three million trading accounts. The figure was 258,000 accounts opened in the first quarter of this year, equal to 65% of the number of accounts opened in 2020.
The new stock accounts in March were mainly opened by domestic individual investors.
By March, there were some 2.98 million accounts of individual investors and 11,630 accounts of organizations.
According to SSI Securities Corporation, the local stock market witnessed a special quarter as the VN-Index breached 1,200 points three times.
In addition, the market's liquidity set new records with many trading sessions worth over VND15 trillion.
TAG: