Bank assets soar as shares are 'hot'
Encouraged by the prosperity gained in 2020, the biggest commercial banks in Vietnam target making a profit of VND1 billion this year.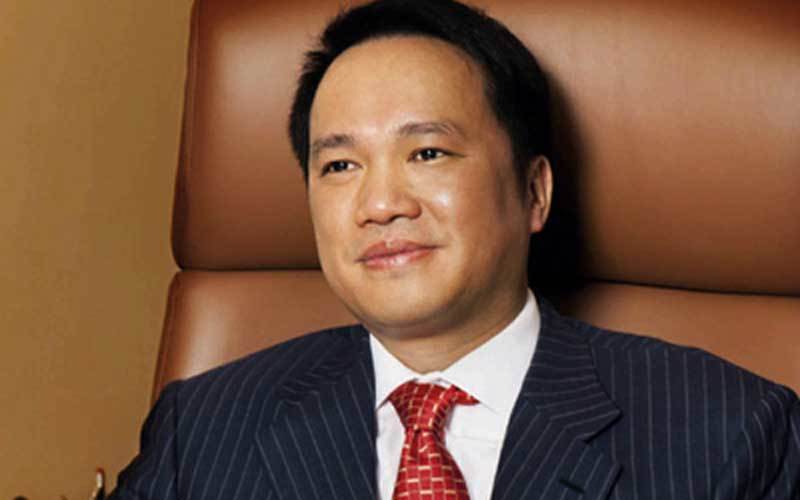 Techcombank president Ho Hung Anh
Techcombank, owned by billionaire Ho Hung Anh, has released documents for the 2021 shareholders' meeting which show an ambitious business plan to obtain pre-tax profit of VND20 trillion this year, or 25 percent higher than last year.
If succeeding, Techcombank would be the second bank in Vietnam and the first joint stock bank to hit the $1 billion profit threshold. Prior to that, profit was gained by Vietcombank, where the state holds the controlling stake.
Techcombank projects the highest profit target in its history based on a 12 percent growth rate in credit and 14.7 percent growth rate in capital mobilization.
Though the profit was high in 2020, Techcombank intends not to pay dividends to shareholders. The bank's managers are going to submit to shareholders a plan to retain profit to serve business projects.
However, it plans to issue ESOP, about 6 million shares, at VND10,000 per share, inconvertible within one year. In November 2020, Techcombank also issued 4.76 million under the ESOP program.
Meanwhile, Vietcombank has set a profit target of VND30 trillion in 2021.
In January 2020, Vietcombank became the first listed company reporting profit of $1 billion for one year. It saw aprofit of VND23 trillion in 2019.
In 2020, Vietcombank reported consolidated profit of VND23 trillion, or $1 billion, though Vietnam's banks and businesses experienced the toughest ever year because of the Covid-19 pandemic.
Vinhomes (VHM), owned by billionaire Pham Nhat Vuong, also reported a record high profit of VND11.5 trillion in Q4 2020, twice as high as the same period of the year before, after handing over Vinhomes Ocean Park, Grand Park and Smart City projects. The total consolidated profit reached VND37 trillion in 2020, up by 25 percent over 2019, while EPS was VND8,463, up by 30 percent.
Vietcombank has a quota for 10.5 percent credit growth rate this year. VietinBank, BIDV and Agribank, the other three in the big four have been granted quotas of 6-7.5 percent. The targets are 11-12 percent for some joint stock banks, but the banks have a small credit scale. With the 10.5 percent credit growth rate and its large scale, credit to be provided by Vietcombank would be the highest in the market.
According to SSI Research, the profits of Vietcombank and BIDV may increase by 75-85 percent in Q1 after provisioning, while private banks expect a 45-55 percent increase in pre-tax profit.
In related news, Moody's has upgraded Sacombank's long-term deposit rating from Caa1 to B3 with stable prospects. 
V. Ha
TAG: