CAAV blows whistle on Bamboo Airways for excessive ticket sale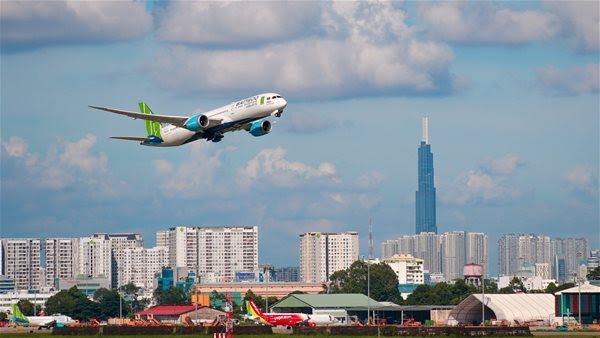 A Bamboo Airways aircraft gains altitude. CAAV has asked Bamboo Airways to stop selling an excessive number of tickets – PHOTO: VNA
HANOI – The Civil Aviation Authority of Vietnam (CAAV) has ordered Bamboo Airways to ensure that the number of air tickets being sold does not exceed the confirmed take-off and landing slots.
If the airline continues to do so, it will not be allocated slots for increased flights within six months, according to CAAV's order.
On checking and monitoring the ticket sale activities of local airlines, the authority found Bamboo Airways selling tickets that exceeded the number of confirmed slots, leading to the order signed by Vo Huy Cuong, deputy director of the authority, on April 1.
If the air tickets being sold outnumber the confirmed take-off and landing slots, many flights will fail to take off, affecting the work and travel commitments of passengers, according to CAAV.
Besides, the excessive ticket sales will affect the long-term goal of helping local airlines recover after the coronavirus pandemic due to the rising travel demand and fierce competition.
TAG: