VinMart, VinMart+ to be renamed as WinMart this year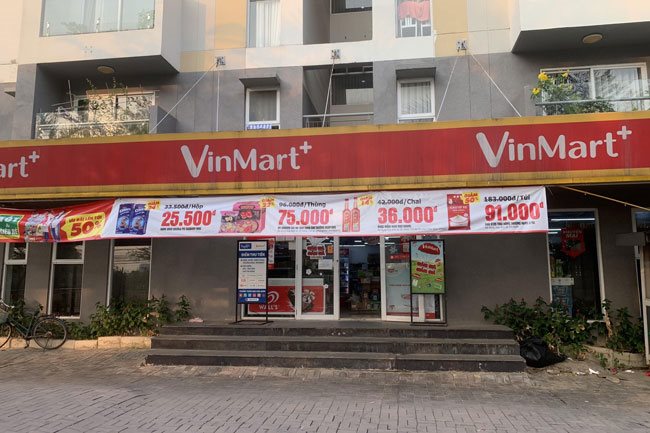 A VinMart+ convenience store in Thu Duc City. VinMart supermarkets and VinMart+ convenience stores will be renamed as WinMart this year - PHOTO: THANH HA
HCMC - VinMart supermarkets and VinMart+ convenience stores will be renamed as WinMart this year, Truong Cong Thang, general director of The CrownX, which was formed by merging VinCommerce and Masan Consumer, said at the firm's annual shareholder meeting on April 1.
Thang affirmed that Masan Group would also change the list of products and pricing policies and improve the service quality at VinMart supermarkets and VinMart+ convenience stores.
By 2025, The CrownX expects to earn net revenue of US$8 billion, comprising US$3 billion contributed by Masan Consumer and US$5 billion by VinCommerce. It also aims to own 25 leading consumer brands and serve 30-50 million loyal customers, with 10% of its revenue set to come from the online business.
Masan Group CEO Danny Le said VinMart and VinMart+ would deploy financial services and pilot the concession of the VinMart+ brand this year.
It will cooperate with Techcombank to launch financial services. The bank can use Masan's 3,000 retail outlets to expand its network instead of opening new branches or transaction offices, while Masan will launch financial services at 1,800 stores, Danny added.
If they are successful to turn mini supermarkets into financial transaction points, Masan and Techcombank can attract US$2 billion from 50 million customers. Masan will later cooperate with mobile network providers to launch digital services.
As for the concession of the VinMart+ brand, Masan expects to have 20,000 traditional outlets and operate 10,000 modern outlets in the next five years.
According to a report by Masan Group, last year, its net revenue reached VND77.2 trillion, surging 106.7% over 2019.
This year, the group set a target to earn net revenue of VND92-102 trillion.
TAG: